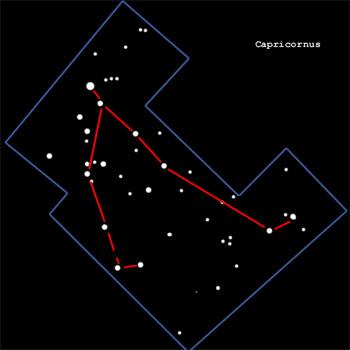 Year of the Pig
I was born in the year of the pig according to Chinese astrology. My element is metal (-)
I personally find what Chinese Astrology has to say about my personality very accurate, more so that the western Astrology.
PIG FACTS:
People born in the Year of the Pig share certain characteristics. The Pig Sign is an abbreviated way of characterizing that individual's personality. Following are features associated with the Sign of the Pig.
Twelfth in order, Chinese name—ZHU, sign of honesty
Hour—9pm-10:59pm Month—November
Western Counterpart—Scorpio
CHARACTERISTICS
Hardworking, Giving, Willing, Helpful, Materialistic, Gullible, Oblivious, Obstinate
Contrary to its rather negative reputation in the West, the Pig of Chinese Astrology may be the most generous and honorable Sign of the Zodiac. Pigs are nice to a fault and possess impeccable manners and taste. They have so much of the perfectionist in them that others may be inclined to perceive them as snobs, but this is a misconception. Pigs are simply possessed of a truly luxurious nature, one that delights in finery and riches (in surroundings, food, lovemaking and otherwise). This Sign believes in the best qualities of mankind and certainly doesn't consider itself to be superior. Pigs also care a great deal about friends and family and work hard to keep everyone in their life happy. Helping others is a true pleasure for the Pig, who feels best when everyone else is smiling.
A Pig with no one around to appreciate its giving nature is a sad sight. Pigs are so magnanimous they can appear almost saintly; this can lead some less-than-well-intentioned souls to stomp all over this Sign, and the bad news is, the Pig will take the blows! Pigs make great companions in part because of their refusal to see the more negative or base qualities in a partner, but that rose-colored view can lead to this Sign's allowing itself to be taken advantage of. Contrary to their seemingly benign dispositions, however, Pigs can be quite venomous in response to being crossed by a lover, friend or business partner.
Pigs are highly intelligent creatures, forever studying, playing and probing in their quest for greater knowledge. They can be misinterpreted as being lazy, however, due to their love of reveling in the good stuff; this Sign could happily spend hours on end making love, napping, taking a long bubble bath or dallying over an incredible spread of rich foods. Pigs tend to make wonderful life partners due to their hearts of gold and their love of family. Even so, Pigs can be rather exclusive, choosing to spend time with those who will appreciate them most and ignore the rest of the populace. Pigs would do well to realize that there's more to life than being needed. When they open up their world to a diverse group of people, they will truly bloom.
The Pig is a fun and enlightening personality blessed with patience and understanding. People born under the sign of the Pig enjoy life and all it has to offer, including family and friends. They are honest and thoughtful and expect the same of other people. Pigs can be perceived as oblivious or gullible because they do care about others so much that they will do just about anything for a friend in need.
Its better to give than to receive" would probably be the Pig's motto. Pigs are more comfortable giving of their own time or attention than they are to ask others for it. They do not find asking for help an easy task and would rather carry the burden themselves. Pigs will do anything they can to maintain a sense of peace amongst family or friends. This can lead to a tendency to be taken advantage of, but Pigs basically forgive and forget everything. They are compassionate souls who simply want to keep the peace.
IN YOUR ELEMENT
The characteristics of the Pig Sign are tempered by one of the five Chinese elements of Metal, Water, Wood, Fire and Earth overlaying a 5-year cycle of characteristics on the original 12-year cycle.
Outspoken and confident, Metal Pigs give 110% for everything they do. They throw themselves into relationships with others completely, sometimes to a fault. These Pigs are headstrong and diligent in the workplace, honest and caring in a relationship and trustworthy with everyone he meets unless given reason not to be. Metal Pigs usually give people more credit than they deserve but when challenged can be a hard nut to crack.
CAPRICORN PIG
These are upstanding people who genuinely care about the welfare of people. They are hardworking, motivated people who are the first to speak up when something needs to be done.
The most compatible match for a Pig is the Rabbit or the Sheep.
HEALTH AND HABITAT
HEALTH
Pigs enjoy being around other people and so being alone for long periods of time can cause illness in a Pig. They also like to party and have a tendency to over do it at times. Because they do not get much exercise they also have a tendency to gain weight. A Pig's stomach and intestines are prime spots for sickness because he tends to overindulge with food, alcohol or nicotine. In order to maintain a clean bill of health, Pigs should watch their diets, make sure they get enough vitamins and minerals each day and somehow work an exercise routing into their daily lives.
AT HOME WITH THE PIG
Pigs have comfortable, friendly homes that just invite you in. As much as they love company you can believe their homes are going to reflect materialistic gains. Pigs like to show off assets and pay close attention to their decorations in their homes. They can certainly make something out of nothing; however, they don't make cleaning or chores a top priority.
CAREER AND FINANCE
THE PIG AT WORK
Pigs generally do really well when they get to be creative. They usually do better at jobs where they can express themselves. They are enthusiastic about taking on new responsibility at work and jump in to give a hand to colleagues in need. Pigs are well-liked by co-workers because are so willing to help and they have an eye for detail that makes them quite invaluable to upper management.
MONEY AND THE PIG
Pigs love to spend money. They have an eye for name brands rather than generics so they generally spend a lot of it. Pigs have a knack for being able to find a diamond in the rough. Although they can sometimes be thrifty with money, most of the time it is the reverse. Pigs should be careful; a rainy day may sneak up on them.
CONGENIAL BUSINESS PARTNERS
Whether Pigs are compatible with their business partners depends upon whether their signs are harmonious or antagonistic to those of their partners. Considering the congruity of their own characters and the characters f their business partners can also be very useful.
Pigs Ruled by Benefit From Are Antagonistic to
Metal Earth Oxen Fire Rats
Water Metal Pigs Earth Tigers
Wood Water Dragons Metal Roosters
Fire Wood Rabbits Water Horses
Earth Fire Sheep Wood Snakes
Leisurely activities and pleasures
LIKES AND DISLIKES
Since Pigs are born under the same Animal Sign, they often share likes and dislikes. Following are similar likes and dislikes of the Pig personality.
Color Preference: Dark blue
Gems and Stones: Lapis lazuli, Coral, Beryl
Suitable Gifts: Makeup, body lotion, bathrobe, mineral oils, shower gels
Hobbies and Pastimes: Shopping, parties, theater
Pigs Dislike: Discord, illegal behavior, not having anything to eat
THE PIG ON VACATION
As much as Pigs love food they would truly enjoy a culinary experience on vacation. When traveling they tend to dine at the finest restaurants, eat the richest chocolate and drink the most expensive champagne. In addition, their natures to be relaxed and laid back would lead them to an easygoing vacation somewhere on an island or in a resort where they can hang out and be completely taken care of.
FRIENDS AND ENEMIES
Pigs are great friends to have on your side. They will nurture you, care for you and make sure you have everything you need. In times of trouble, Pigs are genuine friends who will give you the shirt off of their backs if you need it. They entertain their friends and host parties as often as they can. Any chance to gather n a social setting is enough for a Pig to have a party and most of the time, he doesn't really need an excuse to host one. They are loyal and good-natured, always willing to lend a hand or an ear.
PIG PARENTS AND BABIES
Pigs are devoted mothers and fathers. They are affectionate and loving, supportive and caring parents. They are homebodies, preferring to stay at home with their families than to go out on the town. A Pig's priority is his children, and curse the man who dare to hurt his child or to lay a hand upon him. A Pig can be a real monster when he feels his family is threatened.
PIG INFANT AND CHILD
Pig children are joyous children. They giggle and twirl and are truly enjoyable to be around. These children love to play with other children and usually have many friends. They have confidence in themselves and in others.
PIG PARENT/CHILD KINSHIPS
Some parents immediately click with their children and others find they will never have a close relationship no matter how hard they try to make it happen. Following are compatibility ratings between Pig parents ad their children.
Pig with Under the same roof Compatibility
Rat friendly ***
Ox affectionate ***
Tiger opposing views *
Rabbit enjoyable ***
Dragon lots of fun **
Snake laid back ***
Horse distant *
Sheep think alike ****
Monkey lots of laughs ***
Rooster caring **
Dog warm **
Pig completely rewarding ****
*uphill struggle **some complications ***easy bonding ****angelic
Lovers and spouses
THE PIG LOVER
Pigs are great partners to have because they are so supportive and giving of themselves. They are happiest at home, so arguments about late nights out with friends are few and far between for the Pig and his mate. Pigs are sexual creatures who love to be affectionate.
MARRIAGE
Pigs are wonderful companions, appreciative and caring. They are grateful for the things they have, especially a loving and healthy family. Once they choose a partner, they are in it for the long haul. Pigs do not like discord and will do whatever it takes to maintain a peaceful homestead.
THE PIG IN LOVE
Pigs make good partners and most people would consider themselves lucky to be involved with one. Still, some people are not suited for a Pig's easygoing nature.
PARTNERS IN LOVE
Pig*Rat
You'll have a tendency to spend a lot of money, but you'll have a lot of fun doing it!
Pig*Ox
You are two sexually charged individuals…work on a mental relationship as well.
Pig*Tiger
You share trust and friendship.
Pig*Rabbit
Affectionate and caring, you're headed for a wonderful companionship.
Pig*Dragon
A loving and warm relationship.
Pig*Snake
Not enough in common to commit to a stable union.
Pig*Horse
Easygoing but maybe too much so for your own good.
Pig*Sheep
Trust and honesty make this a winning combination.
Pig*Monkey
Sexual tension is heightened by a constant need to disagree.
Pig*Rooster
Even though you disagree on a few things, if you try to make it work it will be great.
Pig*Dog
Stable and supportive, but not much passion or fire.
Pig*Pig
You are off to a good start, but eventually it fades.
Love Partners at a Glance - Pig with Tips on Togetherness Compatibility
Rat happiness prevails ***
Ox be persistent **
Tiger humorous ***
Rabbit very enjoyable ****
Dragon quite stable! ***
Snake differing opinions *
Horse unrealistic **
Sheep heavenly! ****
Monkey vivid and vivacious ***
Rooster infinitely successful ***
Dog genuine and true ***
Pig a bit unnerving **
KEY: *dispute **keep working at it ***intense sexual attraction ****angelic
Version 2 -
When encountering the Boar, we sense his or her quiet sincerity and purity. The Boar is so honest that he feels guilty for the slightest error, and he is more indulgent and forgiving of others than he is of himself. He is without artifice or pretense, and dislikes forcing himself on others or being the center of attention. Chivalrous, gallant, obliging, scrupulous to a fault, the Boar is naive, innocent, confident, and defenseless. He allows himself to be duped easily, accepts his own faults calmly, and those of others with tolerant understanding. He is incredibly sincere, almost to the point of doing himself harm, and always disarmed by the bad faith of others. He lies rarely, and then only to defend himself. Powerless against hypocrisy, he will often crucify himself in an attempt to justify his actions. He is an absolutely straight dealer and it's very rarely that he will accept a compromise. Ironically, though the Boar believes without question whatever anyone tells him, he is always finding it necessary to produce proof of what he himself asserts!
<![if !vml]>

<![endif]>People born in the Year of the Boar have a taste for la dolce vita. Possessing a strong sense of luxury, they can be extravagant and take great pleasure in pampering themselves and their loved ones; they delight in the stimulation of the senses. However, when they need to work they will get right to it. At these times a half-hearted attitude just won't do; where they're concerned, it's all or nothing.
<![if !vml]>

<![endif]>The Boar is a splendid companion, so much fun, and game for a risque evening. He doesn't say much, but when he does decide to speak, suddenly the barriers are down and nothing can stop him until the subject's exhausted.
<![if !vml]>

<![endif]>Like the Monkey, the Boar is intellectual, a character with a great thirst for knowledge. He reads a lot, but reads anything that happens to be around. Although he appears to be well read, the Boar's knowledge is only superficial. Referring to this, a Japanese proverb says that the Boar is "wide of face but narrow in the back."
<![if !vml]>

<![endif]>The Boar is sensitive, caring, and indulgent. Not only intelligent and cultured, the Boar also has a streak of bawdiness and earthiness. Their various indulgences can verge on gluttony. Unlike the conniving Machiavellian pigs of Animal Farm, Chinese Pigs tend to be helpless and insecure. During fat spells they suddenly lose all and are unable to defend themselves, much less attack others. Boars in general are lucky but lazy.
<![if !vml]>

<![endif]>Boars can be very practical, logical and down to earth. They may at times be considered somewhat cool and reserved because, blessed as they are with composure and self-control, they don't usually allow emotion to cloud the issue. They are cheerful and love company and social life. They find it very easy to make friends and also seem to hang on to them for life. For them the Boar is capable of the greatest sacrifices. He is extremely considerate of the chosen few who do merit his affection. The women of this sign like nothing better than to make presents for people and organize parties; they are marvelous hostesses.
<![if !vml]>

<![endif]>Whatever his ambitions may be, whatever the tasks and goals he has set himself, the Boar will do his duty with all the strength he is capable of, and that same strength can be an inner force to be reckoned with, a force that nothing can oppose. Once a Boar has come to a decision, nothing can stop him from carrying it out. But before he arrives at it, he spends ages weighing the pros and cons, which sometimes gives the impression that he is indecisive. Nothing could be further from the truth, but to make sure he is avoiding any possible complications, he will sometimes ponder for so long that he destroys his own case.
<![if !vml]>

<![endif]>Untiring workers, Boars will succeed in their careers, especially if they are their own boss. Because they like to accumulate ancient objects and fine pictures, they might become art dealers, specializing in antiquities. Their aim is to live in relative affluence, both for themselves and their families, and to enjoy the pleasures of life. Materially, the Boar will always have all the necessities of life, regardless of his chosen career. Work and money in sufficient quantities seems to gravitate his way without his having to make any particular effort. People will help him all his life, and thanks to this help he will be able, if he wishes, to reach the highest heights in the financial world.
<![if !vml]>

<![endif]>Popular superstition in the East says that people help him thus just to fatten him up so he will make a better meal over the New Year. Because of this, the Boar may be overwary and trust nobody. If the Boar's birthdate is a long time before the traditional feasts, he will escape a lot of the disappointments in store for him. However, the closer it is to the Asiatic New Year, the more he will be betrayed, ridiculed, duped, and perhaps in the long run, eaten!
<![if !vml]>

<![endif]>Though generally tolerant and fairly placid people, when absolutely backed into a corner, Boars can turn vicious. When they find that their friendship and good nature have been seriously abused, they will give no quarter and that friendship will somewhat unceremoniously be cut short. Perhaps they can be accused of exhibitionism, of being flirtatious and even licentious at times, but there is no doubt that Boars in general are very good sorts -- honest, decent, generous, supportive, loyal to their friends, and thoroughly trustworthy.
<![if !vml]>

<![endif]>The first phase of the Boar's life will be relatively calm. During the second, every conceivable conjugal problem will be visited upon him. But whatever his troubles, the Boar, discreet and shy, will never ask anybody else for help; he'll try to get out of the mess by himself. His reticence in this respect may do him harm, for nobody will even suspect the torment he's going through.

The Passionate Boar
<![if !vml]>

<![endif]>Above all else, Boars are sensual, self-indulgent creatures. They adore anything that smacks of physical pleasure, whether it is gorging themselves with sweetmeats or idling a whole day away with their newfound heart throbs between their satin sheets. Passionate by nature, some younger Boars could tend towards promiscuity while some of the older ones could well become bawdy and lascivious. Unfortunately for them, love seems somehow to befog many a Boar; when deeply smitten, their emotions become rather transparent and they can become putty in the hands of unscrupulous types who can induce them to behave quite out of character. They may often be deceived, often disappointed, often made a fool of ... and often loved. The female Pig makes a very good mother.
<![if !vml]>

<![endif]>Boars are very family-oriented. Their attitude toward dating is often open and direct and sometimes a little over eager. Once married, the Boar strives to maintain a harmonious, lasting family relationship. They are loving and loyal to their mates, and caring and considerate towards those they love. In any close, intimate relationship it is friendship that the Boar will value most. Settled with the right partner, these generous, warm hearted individuals will enjoy happy and contented lives, developing their talents within that supportive framework and devoting themselves completely to their family and their loved ones. With their simplicity of soul and their sensual appreciation of nature, the Boar always seeks the authentic and the true in personal relationships.
<![if !vml]>

<![endif]>The Boar would be well advised to share his or her life with those born under the sign of the Rabbit -- that's the surest way of avoiding arguments. He must keep out of the clutches of the Snake, who will make a complete slave out of the Boar in no time, enmeshing him in his coils to the extent that the poor Boar loses all power of movement. The Ram shares his love for peace, beauty and a common aesthetic, which makes for a happy relationship. Like the Rabbit, the Tiger and Rat are excellent partners for the Boar, but the Monkey is not honest enough for his taste and the Rooster may try to take advantage of him.
<![if !vml]>

<![endif]>December is the month of the Boar. The time of the Boar is from 9:00 p.m. to 10:59 p.m.; their direction of orientation is north-northwest. The Boar's color is dark blue.