Traditional Sabbat Foods
(from Wicca: A Guide for the Solitary Practitioner, by Scott Cunningham)
Imbolc
Dairy foods, since Imbolc celebrates the calving season.

Curries and all dishes made with peppers, onions, leeks, shallots, garlic or chives.

Spiced wines

Dishes with raisins, which are symbolic of the Sun.
Ostara
Seeds, such as sunflower, pumpkin, sesame, and pine nuts.

Sprouts, leafy green vegetables.

Flower dishes, such as stuffed nasturtiums or carnation cupcakes.

Eggs.
Beltane
Dairy foods

Marigold custard

Vanilla ice cream

Oatmeal cakes

Asparagus

Strawberries
Midsummer
Lughnasadh
Mabon
Grains

Fruits

Vegetables, esp. corn

Corn bread

Beans

Baked squash
Samhain
Yule
Nuts

Fruits such as apples and pears

Caraway cakes soaked in cider

Pork

Hibiscus or ginger tea

---
Soft Mead ( makes 4 cups )
4 cups spring water
1 cup honey
1/2 tsp nut
1/2 tsp ginger
1/4 tsp cinnamon
1 lemon, sliced
1 orange, sliced
Bring water, honey, nutmeg, ginger and cinnamon to a boil in a medium saucepan (stainless or non-metallic). Stir until honey is dissolved; the heaviness at the bottom should disappear. Use a wooden spoon to skim off the film that rises to the top until the surface is clear. Add the fruit slices, squeezing as they are placed in water. Cool completely; strain. Pour into a bottle. Store in fridge.
(Variations~ substitute one cup of the following for the lemon-- raspberries-happiness/ strawberries-to honour Freya /apple-for health /peaches-for long life /pears-for protection)
Source - A Kitchen Witch's Cookbook, by Patricia Telesco
Traditional Mead
1.5kg honey
2 egg whites
30g yeast
1 lemon
3.85litres of cold water

Put honey and grated rind from the lemon in a large saucepan or preserving pan with the gallon of cold water. Beat the two egg whites until frothy and add to the other ingredients in the pan. Place the pan over heat and stir as mixture comes to boil. Simmer gently for one hour. Pour liquid into large bowl and leave until lukewarm, then stir in the yeast. Cover bowl and leave in a warm place for three days. Stir daily. Then strain through muslin and bottle. Cork loosely. Push corks down gradually as fermentation ceases. Store bottles in a cool, dark place. The mead will be ready to drink in one year.

---
Traditional Crescent Cakes
1 cup finely chopped almonds

1 & 1/4 c. flour

1/2 c. confectioners sugar

2 drops. almond extract

1/2 c. butter, softened

1 egg yolk
Combine almonds, sugar & extract until thoroughly mixed. With the hands, work in butter and egg yolk until well blended. Chill dough. Preheat oven to 325 degrees. Pinch off pieces of dough about the size of walnuts and shape into crescents. Place on greased sheets and bake for 20 min.
---
Harvest Hot Curry
onions - 2 large or 4 small

olive oil

4 small turnips

about 5 each carrots & parsnips

2 or 3 sweet potatoes

GOOD QUALITY curry powder (ie not the cheap bland stuff)

hot sauce (Optional)

1 head garlic, peeled & minced

1 large tin chopped tomatoes

1 tin chick peas, drained & well rinsed
Chop all the vegetables coarsely. In a LARGE pot, heat about 2 tbsp of olive oil and sauté onions briefly. Add the other veg, garlic, tomatoes (with their juice) and chick peas. Also add about a cup or two of water (I use the tomato tin). Add curry powder and hot sauce (use your own judgment as to amount). Simmer over medium-low heat till all vegetables are tender and liquid has reduced by
about half. Taste it now and then to adjust the seasoning.
Serve over rice or couscous
Makes enough for a crowd, or can be frozen.
---
Zodiac Burgers
Aries - The Ram Burger, which includes goat cheese, spinach and black
pepper mayonnaise, all served on a wheat bun.

Taurus - The No-Bull Burger, topped with bold barbecue sauce, pepper
jack cheese and sweet pickles, served on a Kaiser roll.

Gemini - The Twin Burger, double beef patties grilled and topped with
cheddar and jack cheeses, double-strength hot pepper mayonnaise and
served on a double-seeded roll.

Cancer - Surf-and-Turf Burger, with roasted red peppers and lump crab
meat that's been tossed in Old Bay seasoning, served on a toasted
English muffin.

Leo - The Lion's Share Burger, a -1/2-pound patty topped with spicy
chili, jack cheese, shredded lettuce and diced tomatoes.

Virgo - The Goddess, a lean grilled patty with white cheddar, Virginia
ham and grilled sweet white onions, served on a plain bun.

Libra - Sweet-and-Sour Burger, brushed with sweet-and-sour sauce, topped with
grilled pineapple, bacon, lettuce and tomato, served on a sesame seed bun.

Scorpio - The Stinger, a patty rubbed with Southwestern spices and
topped with salsa, sour cream and ancho chilli mayonnaise.

Sagittarius - The Sagittarian, with sharp cheddar cheese, Portobello
mushrooms and Dijonnaise sauce, served on tomato herb bread.

Capricorn - Billy Goat Burger, with grated pecorino cheese and field
greens tossed in vinaigrette, served on a five-grain bun.

Aquarius - The Age of Aquarius, with sprouts, fresh tomatoes and cream
cheese, served on a water bagel.

Pisces - The Submarine Burger, a grilled beef patty topped with sundried
tomato, tartar sauce, shredded lettuce and pickles, served on a
grilled sub roll.
Source: South Carolina Beef Board
---
Blue Moon Salad Dressing
A blue moon is the second full moon in a month, a rare occurrence. it is a potent time for any magic pertaining to insight, fertility, and creativity.
1/2 cup flaked blue cheese

1 cup mayonnaise

1/2 cup sour cream

3 tablespoons wine vinegar

1 1/2 teaspoon lemon juice

2 tablespoons chives chopped 1/8 teaspoon pepper
Place all the ingredients in a blender or food processor. mix on a medium setting until smooth. to mix by hand, beat with a wire whisk for 5 minutes. store in the refrigerator. shake before using. yields 2 cups.
magical attributes: Goddess and Moon energy, rare occurrences, serendipity.
celebrations: birthday of the moon , full moon rituals, lady day, all goddess festivals.
Source - A Kitchen Witch's cookbook by Patricia Telesco
---
Full Moon Cauliflower
This dish looks like the shining face of a full moon when cooked. The linear energies are further enhanced by the cauliflower, milk, butter, and eggs.
1/4 cup butter

2 tablespoons flour

1 cup milk

3 eggs

1 clove garlic, minced

1/4 cup bread crumbs

1 cup grated parmesan cheese

1 cup grated white cheese

1 head cauliflower, cut into florets and cooked
preheat the oven to 400 f. melt the butter in a small saucepan over low heat. mix in the flour to form a paste. slowly stir in the milk until smooth. beat in the eggs. stir in the garlic, bread crumbs, parmesan cheese, white cheese, and cauliflower. pour into a greased baking dish. bake 30 minutes. garnish with additional white cheese. yield 4 servings.
Magical Attributes: moon magic, fruitfulness, insight.
Celebrations: birthday of the moon, rites for a patron goddess.
Source - A Kitchen Witch's Cookbook by Patricia Celesco.
---
Poppy Seed Cake
1/4 cup butter

1 cup sugar

2 eggs

2 cups flour

2 1/2 teaspoons baking powder

1/4 teaspoon each cinnamon and salt

1/2 teaspoon nutmeg

1/2 cup each milk and water

1/3 cup poppy seeds

2 tablespoons rose or orange flower water

1/2 cup golden raisins, dredged in flower water

Heat oven to 350*F. Grease and flour two 9x5-inch loaf pans. Cream butter and sugar. Add eggs one at a time, beating well after each addition. In a separate bowl, mix together all dry ingredients except raisins and poppy seeds. In a measuring cup, mix milk, water, and flavoring. Add dry mixture and liquids alternately to creamed mixture, beating well after each addition. Add poppy seeds and blend thoroughly, then add the raisins and stir them in gently by hand. Pour batter into prepared pans and bake about 1 hour 10 minutes.
---
Mother earth balls
1 cup uncooked quick oats

1 1/2 cups confectionary sugar, divided

2 tablespoons cocoa

1/4 cup cream (or whole milk)

1 cup butter (or margarine)

Use a fork to combine the oats and 1 1/4 cups sugar in a bowl. In separate large bowl mix together cream, cocoa, and butter. Stir oats/sugar into large bowl mixture. Shape into 30 balls. Roll into remaining confectionary sugar to coat balls. Place on wax paper lined tray and refrigerate at least 30 minutes. Enjoy the snow balls of the Winter Crone, then store leftovers covered in the refrigerator. These are very rich, so only eat a few at a time.
---
Lord & Lady Truffle's
This is not a recipe to make if your in a hurry. These are like life, a balance of dark and light. Nothing good and worthwhile can be rushed if you wish a balance.

250g Of Good Dark Chocolate

1 C Heavy Cream; Room Temp

2 Tbsp Orange Liqueur (Optional)

1 Tsp Grated Orange Zest

90g Of Good White Chocolate; Chopped

1/2 C Macadamia Nuts; Chopped

500g Good White Chocolate

Chocolate Sprinkles And Finely Chopped or Grated Macadamia Nuts

1. Chop or grate dark chocolate into small pieces. Melt chocolate and cream in double boiler. Remove
from heat and whisk in liqueur and zest until blended, cool to room temperature.
2. Fold in 3 ounces of white chocolate that has been chopped into chunks and the macadamia nuts.
3. Transfer to a covered bowl and place in refrigerator overnight.
4. Form chocolate into approx. 1" balls ( a melon baller works good). Place on waxed paper and again
refrigerator overnight.
5. Melt white chocolate in double boiler. Dip truffles and place on waxed paper lined baking sheets. (I
would suggest doing this in small batches, keeping the extras refrigerated until you need them)
6. Before the chocolate has completely hardened, decorate with chocolate sprinkles and finely
chopped macadamia nuts.
How many truffles will depend on size you make them.

---
Ale
This recipe assumes that you know the basic's and how to brew. If you don't, check out the link- http://hbd.org/brewery/MHall.html
Nut & Honey Brown Ale
Specifics
Recipe type: Extract
Batch Size: 5 gal.
Time in Boil: 1 hr. 10 min.
Primary Fermentation: 5-7 Days
Secondary Fermentation: None
Ingredients:
4 lb Can Nut Brown Malt Extract (your choice)

3 lb Amber Dry Malt. (your choice)

16 oz Clover Honey

2 tablespoons Black Walnut extract (liquid).

2 oz. Cascade Hops.

1 pkg. British or Irish Ale Liquid Yeast (Your choice of brand)

3/4 Cup Dextrose

Procedure:
1. Bring 2.5 gal of water in pot to just before boil.
2. Add the Nut Brown Malt Extract.
3. Add Amber Malt at Boil. Add Honey next.
4. Add 1 1/2 oz. of Hops.
5. Just after boil breaks, boil for about 45 min.
6. At the 1 hour mark, add the last 1/2 oz. of Hops and continue for additional 10 min.
7. Remove from heat, cool, then rack to primary fermentor and add enough cold water to bring it up
to 5 gallon mark.
8. Pitch the yeast (your method)
9. Ferment at 60-70°(F) for 5-7 days, or until fermentation stops.
10. Rack and add 3/4 cup Dextrose and bottle, or follow your bottle/Kegging method.
Does this satisfy your request Lady G ? Or would you like more. You know I can never say no to you.
In the words of Charles Papazian, one of home brewings Gurus- "Relax, Don't worry, have a Home
Brew"


---
Tonic Fusion:
1/2 Cup Strawberry Juice

1/2 Cup Grape Juice

1/4 Cup chosen Fruit Juice

1/4 Cup chosen Berry Juice

*21 Drops Tonic Fusion Extract

1 tsp-tbs (depending on desired weight) Sunflower Seed Oil

1/4 Cup Honey

(Note: the more sunflower seed oil you add, the more poly unsaturated fat you add...but it is necessary to consume fats in the diet...)
Combine the ingredients in a 20 oz. water bottle, close the lid, and shake well. That's it!
*Makes about 1 3/4 Cups per serving
Dose: * 10-50 lbs: 1/2 serving
* 51-99 lbs: 2/3 serving
* 100-200 lbs: 1 serving
Crescent moon biscuits:
1 cup butter
2 cups all-purpose flour
1 cup nuts
1/4 cup powdered sugar
1 teaspoon vanilla or almond extract

Cream butter and add flour, nuts, powdered sugar, and vanilla. Shape dough into crescents. Bake in 250 degrees Fahrenheit oven for 1 hour. Roll in powdered sugar while still hot.
Makes 24.
Oatcakes:
1 1/4 cups sugar
2 cups rolled oats
2 cups flour
1 teaspoon baking powder
1 teaspoon salt
1 1/4 cups shortening
1/2 teaspoon baking soda
1/2 cup boiling water
2 cups bran flakes

Add soda to boiling water and let stand until cool. Mix together flour, baking powder, salt, bran flakes, rolled oats and sugar. Cut in shortening; add water and soda. Roll out thin on a floured board. Bake in hot oven until golden brown.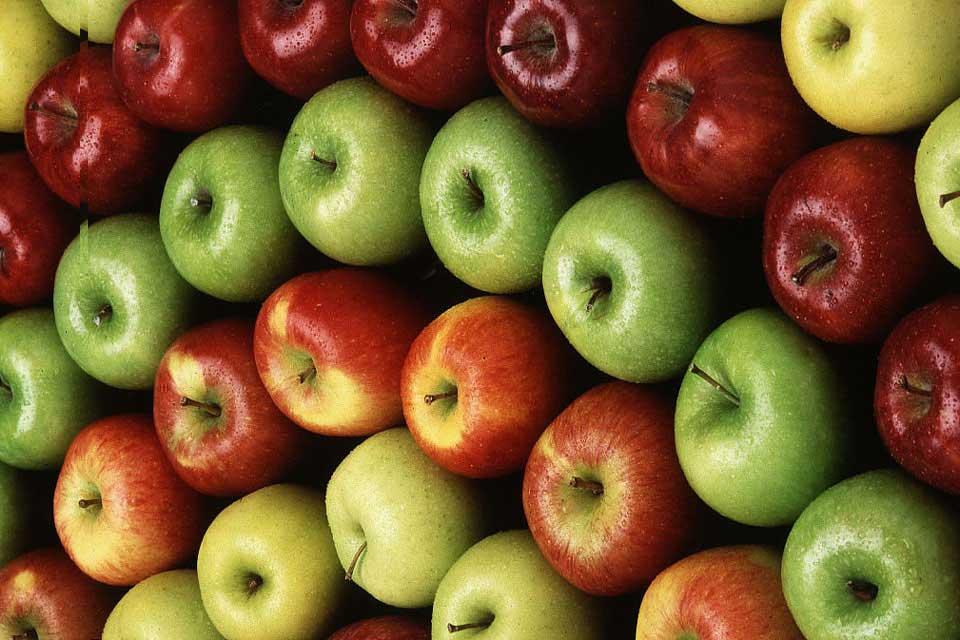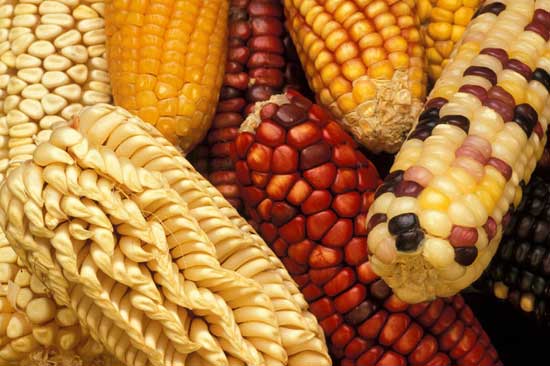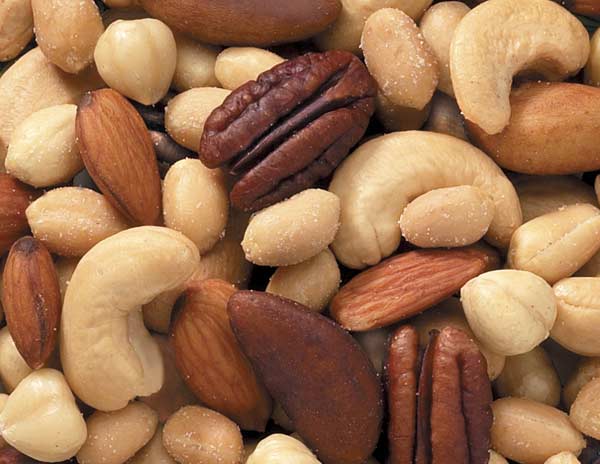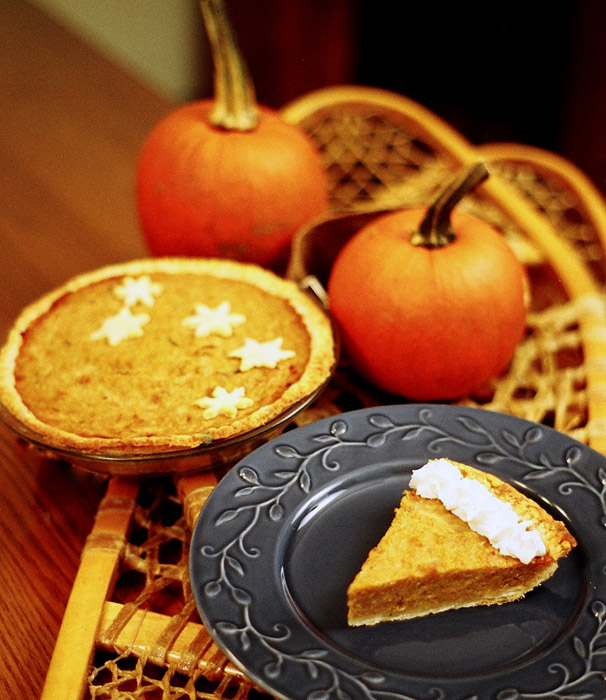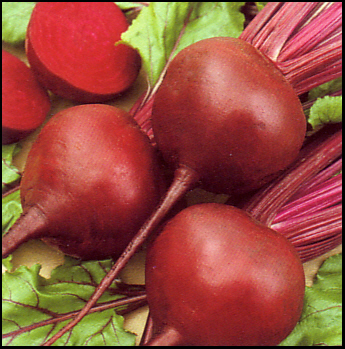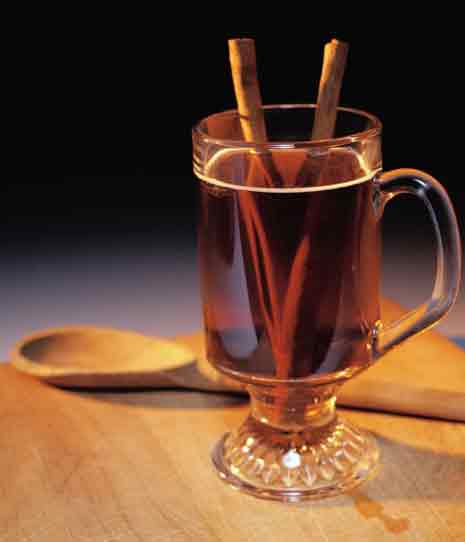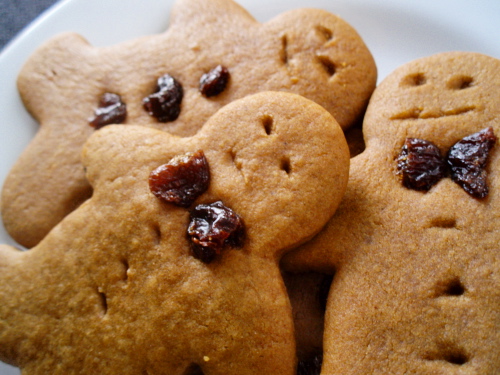 Recipes for Samhain
Pumpkin Bread:
2/3 cup Shortening
1 teaspoon Nutmeg
2 2/3 cups Sugar
1 teaspoon Cinnamon
4 large Eggs
2 teaspoons Baking soda
1 teaspoon Vanilla
1/2 teaspoon Baking powder
3 1/3 cups Flour
2/3 cup Water
1 can Pumpkin
1 1/2 teaspoons Salt
1/4 cup diced dates and nuts (if desired)

Mix all the above ingredients together, pour into 2 loaf pans. Bake at 180° for 50 - 60 minutes.
Samhain Soup
1 small (roughly 12-inch) pumpkin or 29 ounce canned
Salt and pepper to taste
3 tablespoons maple syrup or honey
1/2 teaspoon ground allspice
4 cups beef or chicken broth
Thinly-sliced green onions, chopped hazelnuts, and roasted pumpkin
and sunflower seeds

For fresh pumpkin, preheat oven to 180°C. Place pumpkin in a baking dish and roast until easily pierced with a knife, about 1 hour. Allow pumpkin to cool, slice off top, and scoop out seeds. Discard fibers, clean seeds, and toss with oil and salt to taste. Spread on a baking sheet and return to oven 15-20 minutes, until crisp and
golden. Reserve for garnish. Scrape pumpkin flesh from shell and mash. Place fresh or canned pumpkin in a large saucepan and season with salt, pepper, syrup, and allspice. Gradually stir in enough broth to make soup thin or think consistency, as desired. Simmer over medium heat about 5 minutes, until hot. Garnish with onions, hazelnuts, and pumpkin seeds.
Samhain Spiced Apples
4 firm apples
1 1/4 teaspoon powdered cinnamon
1/2 teaspoon allspice
1/8 teaspoon grated nutmeg
1/2 cup brown sugar
3 tablespoons butter (grate if cold)
Juice of 1/2 medium lemon
3/4 cup golden raisins
1/4 cup dried pitted prunes
3/4 cup chopped walnuts (or other nuts)

Preheat oven to 120°C. Butter a deep baking dish that has a lid. Core the apples, but do not peel them. Arrange them in the dish. Cut apples to fit, if necessary. Combine all remaining ingredients in bowl. Mix well (this is where the grated butter comes in handy). Stuff this mixture into the holes and spaces in and between the apples. Bake covered for about 30 minutes. Serve hot with vanilla ice cream (Spoon extra sauce over ice cream)
Pumpkin ice-cream cups:
Crust:
1 1/2 cups crushed Gingersnaps (approximately 30 cookies))
1/4 cup butter, melted

Filling:
1/2 teaspoon ground Cinnamon
1 pint Vanilla ice cream, softened

3/4 cup firmly packed Brown Sugar
1/2 teaspoon ground Ginger
1/2 tsp. ground Cinnamon
1/4 teaspoon ground Cloves
1 cup fresh or canned pumpkin
1 cup Heavy Whipping Cream -- whipped

SAUCE
1 cup Caramel ice cream topping
1/2 cup chopped Pecans

In small bowl, combine crushed gingersnaps and butter; blend well. Press firmly in bottom and up sides of 9" pie plate. Refrigerate 10-15 minutes. Meanwhile, in large bowl, stir 1/2 teaspoon cinnamon into ice cream. Spoon into crust. Freeze.
In medium bowl, combine brown sugar, ginger, cinnamon, cloves and pumpkin; blend well. Fold in whipped cream. Spoon over ice cream in crust. Freeze 3 hours until firm. In small saucepan, combine caramel topping and nuts. Stir constantly until heated through. Serve warm over pie.

Roast Pork:
1 Pork Loin
1 small Onion, chopped
1 cloves Garlic, minced
1 Tablespoon Fresh parsley, chopped
1/2 Bay leaf, crushed
1/2 teaspoon Celery seeds
1/2 teaspoon Dry thyme
4 Whole cloves
1 teaspoon Beef bouillon
salt & pepper to taste

Place roast in an oven-proof pan with lid. Stick cloves into loin and sprinkle other ingredients over top. Pop on the lid and cook in 160°C oven for approximately 45 minutes per 500g.
Sweet Samhain treats:
1/2 cup vegetable oil
4 ounces unsweetened baking chocolate, melted
2 cup granulated sugar
4 eggs
2 teaspoon vanilla
2 cups cake flour, sifted
2 teaspoon baking powder
1/2 teaspoon salt
1 cup icing sugar

In a mixing bowl, combine vegetable oil, chocolate, and granulated sugar. Blend in eggs, one at a time, stirring well after each addition. Add vanilla. Stir in flour, baking powder, and salt into oil mixture. Chill for several hours or overnight.

Preheat oven to 350 degrees F Roll about a Tablespoon of dough into a ball. Drop balls into icing sugar, and roll until coated. Place balls about 2 inches apart on a greased baking sheet.
Bake for 10-12 min. The cakes should be a soft and the edges should be firm. Do not over bake; they burn easily. Makes about 36.


Cheesy Potatoes:
12 medium potatoes, peeled, cooked & roughly mashed
2 Eggs; well beaten
250g Cream cheese, softened
1 teaspoon Salt
1/4 cup Butter
Pepper
1/2 cup Sour cream
1/4 slice Green onions
1/2 cup Milk
1/2 cup grated tasty cheese

Mix potatoes with remaining ingredients. Mix well, but lightly; do not whip! Place in a greased 20cm round casserole dish and bake in a preheated 150°C oven for approx 45 minutes.

Hot and spicy Punch:
1 large can of unsweetened pineapple juice
1 quart of cranberry juice cocktail
1 cup brown sugar
3 x 5cm sticks of cinnamon
1 Tablespoon of whole cloves

Put the cloves in a cloth bag. Boil in 2 cups of water. Let cool. Pour clove water and juices into large container. Mix well. Pour into large kettle and bring to a boil. Serve hot in cups or mugs.

Hot apple cider:
1 1/2 gallons Apple Cider
2 whole cinnamon sticks
5 cloves
1 large orange, sliced thin with peel left on
1/2 lemon, sliced thin with peel left on
1/2 cup sugar

Directions: In large pot, combine cider, cinnamon sticks, cloves, orange and lemon slices, and sugar to taste. Serve hot.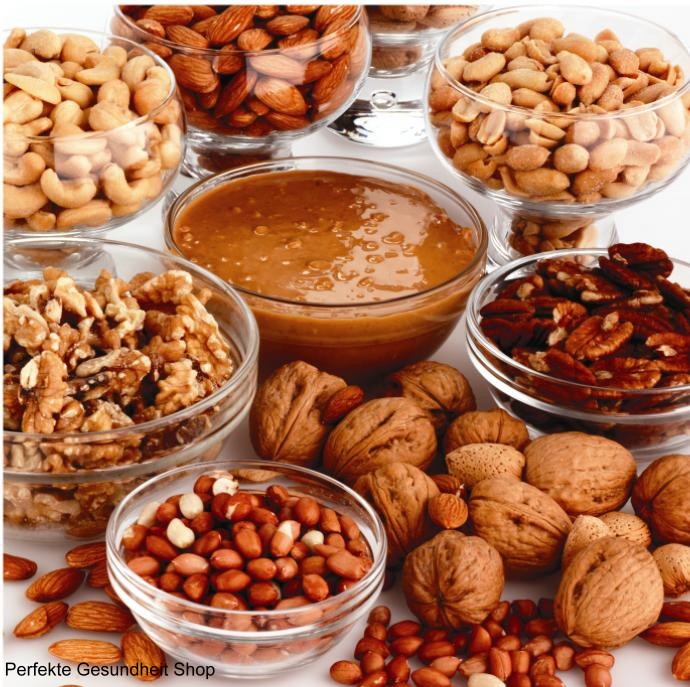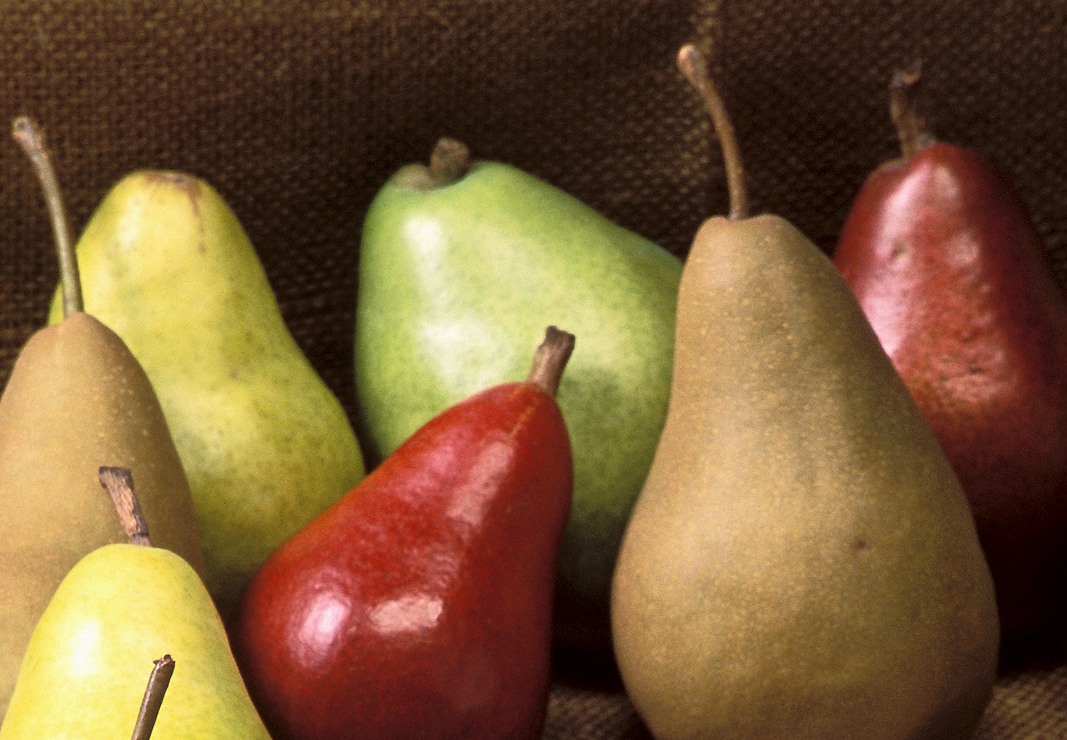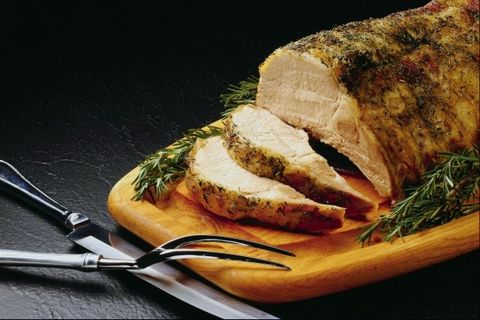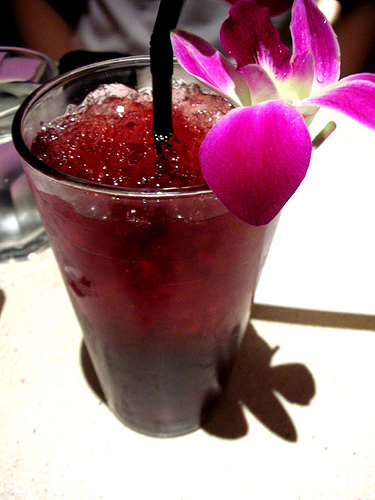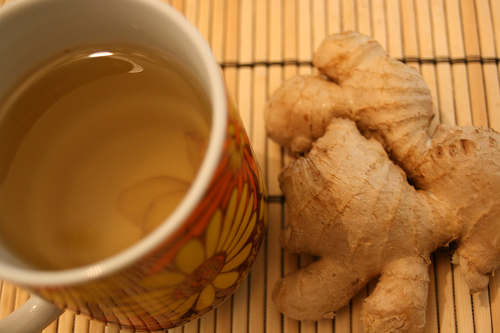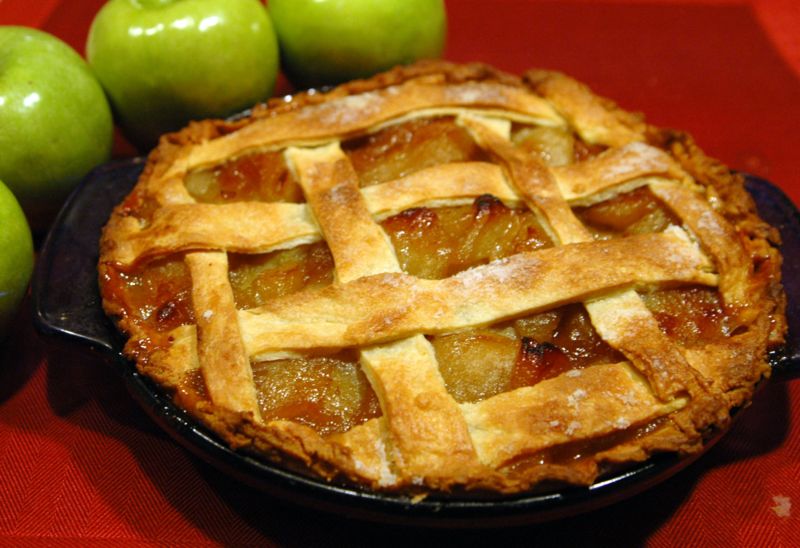 Recipes for Yule
Apple Dumplings:
2 cups Flour
4 teaspoons Baking powder
1 teaspoon Salt
4 Tablespoons Shortening
1 cup Milk
6 Apples
Sugar
1 teaspoon Cinnamon

Pare and core apples. Sift flour, baking powder and salt; cut in shortening, add milk and mix to smooth dough. Turn onto floured board and divide into six portions. Roll each portion large enough to cover one apple. Place an apple on each piece of dough; fill with cinnamon and sugar; wet edges of dough and fold over apple. Place on greased baking sheet, and bake at 350-F until apples are tender (about 40 minutes).
Roasted Butternut squash:
2 Butternut Squash, halved with seeds remove
Margarine or Butter
Salt
1/2 Cup Brown Sugar, firmly packed
1/2 Cup Honey
1/2 teaspoon Ground Ginger
1 teaspoon Pumpkin Pie Spice
4 Tablespoons Butter or Margarine, melted

Preheat oven to 200°C. Place squash cut-side down on greased shallow baking pan. Bake uncovered about 45 minutes or until fork tender. Wipe cut surface with a little butter and sprinkle with salt. Return to bake cut-side up about 10 minutes longer or until browned and soft. Reduce oven temperature to 160°C. Scrape out the squash into a mixing bowl. Add sugar, honey, ginger, pumpkin pie spice and butter. Beat with electric mixer at medium speed until smooth. Put in buttered casserole. Return to oven, covered, for 30 minutes.
Sweet Roast Chicken:
1 Orange
1 4lb.Roasting Chicken
1/2 teaspoon Pepper
1 pound Sweet Potatoes
1 Tablespoon Olive Oil
1 cup Chicken Broth
1 cup Whole berry Cranberry Sauce
2 Tablespoons White Wine Vinegar

Preheat oven to 190°C. Grate rind from orange (don't include the bitter white part). Rinse chicken & pat dry. Sprinkle with salt, pepper & 1/2 the grated orange rind. Place, breast side up, on a rack in large roasting pan. Roast for 30 minutes. Meanwhile pare & cut the sweet potatoes into 1 inch slices, then toss with Olive oil. Place in single layer in the bottom of roasting pan. Continue roasting 1 hour & 45 minutes, turning potatoes occasionally & basting chicken & potatoes frequently, until the chicken juices run clear when the thickest part of the thigh is pierced with fork & leg moves freely. During the last 1/2 hour of roasting, combine Chicken broth, cranberry sauce & vinegar in a small saucepan. Bring to boiling over med. heat; boil 20 min. or until reduced to 1 1/2 cups. Peel white pith from orange, seed flesh & chop. Stir remaining rind & chopped orange into saucepan; simmer 5 min. Let Chicken rest for 20 minutes before carving. Cut chicken in half lengthwise down the middle. Spoon Cranberry Sauce mixture over chicken & serve with Sweet Potatoes
Soft & sumptuous gingerbread:
1 cup Sugar
1 cup golden syrup
1/2 cup Butter or other shortening
3 cups Flour
1 cup Milk, sour
2 teaspoons Ginger
2 teaspoons Cinnamon
1 teaspoon Cloves
1/4 teaspoon Nutmeg
2 Eggs, well beaten
1 teaspoon Soda - dissolved in
1/4 cup boiling Water

Cream the shortening and sugar, add the eggs and golden syrup, and mix well. Sift the flour and spices, and add alternately with the milk to the first mixture.
Stir in the dissolved soda. Pour into well-greased cake pan and bake at 180°C for 30 minutes.

Ginger cakes:
1 cup Shortening
1 cup Brown sugar
2 each Egg, well beaten
1 cup Molasses
4 cups Flour
1 teaspoon Soda
1 Tablespoon boiling Water
1 teaspoon Ginger
1 pinch Salt

Use a mixture of butter and lard for the shortening.
Cream the shortening and sugar together. Add eggs and beat thoroughly. Add the molasses and baking soda which has been dissolved in the boiling water. Sift the flour and ginger together and combine with other ingredients. Mix well. Pour into well-greased muffin pans and bake at 180°C for about 20 minutes.

Yule Biscuits:
2 cups Shortening
2 1/4 cups Brown sugar
1 quart Molasses
8 cups Flour
1 Tablespoon Cloves
1 Tablespoon Cinnamon
1 teaspoon Ginger
1/2 teaspoon Baking soda - dissolved in 1 teaspoon Vinegar

Use a mixture of butter and lard for the shortening. Sift the flour and spices together. Add sugar and mix well. Work in the shortening with the finger tips or with a pastry blender. Add baking soda and molasses and mix thoroughly. Chill. Roll very thin on floured board and cut with fancy cookie cutters. Bake at 180°C for about 10 minutes.


Yule Logs:
1/2 cup Brown sugar, firmly packed
3 Tablespoons Butter or margarine, softened
1 Egg
1 cup All-purpose flour
1/2 teaspoon Baking powder
1/2 teaspoon Ground cardamom
1/4 teaspoon Baking soda
1/4 teaspoon Ground cinnamon
1/4 teaspoon Ground cloves
1/4 teaspoon Ground allspice
1/4 teaspoon Ground nutmeg
Red and green decorator icing

Preheat oven to 190°C degrees.
In a medium bowl, beat the brown sugar and margarine until blended. Add the egg; beat until well blended. Lightly spoon flour into measuring cup; level off. Add the flour, baking powder, baking soda and spices; mix well. Divide the dough in half. On a lightly floured surface, roll each half of dough with your hands to make two 10 1/2-inch logs; flatten slightly to 1 1/4 inches in diameter. With a spatula, place the logs 2 to 3 inches apart on an ungreased cookie sheet. Dip a non-serrated knife in water; score each log diagonally at 3/4-inch intervals. Bake for 11 to 13 minutes, or until set and no longer moist. Cool for 1 minute. Remove from the cookie sheet; place on a wire rack. Cool for 5 minutes. With a serrated knife, cut the logs at the scored lines.
Cool completely. Decorate each cookie with decorator icing to resemble a holly leaf and berries.


Kumara & Cranberries:
6 Kumara's (sweet potatoes)
1 cup cranberry sauce
3/4 cup fresh orange juice
1/2 cup brown sugar
3/4 teaspoon orange rind
3/4 teaspoon cinnamon
1 1/2 tablespoons butter
1 cup cranberries
1/4 teaspoon nutmeg

Boil the Kumara in their skins until barely tender. Peel, slice thickly, and arrange in a buttered baking dish. In saucepan mix remaining ingredients. Simmer, uncovered, for five minutes. Pour over the Kumara and bake uncovered at 180°C for 20 minutes or until glazed and hot.

Wild Roast:
This recipe will warm your tummy and trip out your taste buds with it's wild and earthy flavour. Bon appétit!
2 thick slices of lemon
2 thick slices of orange
2 slices of peeled fresh ginger
1 1/2 cups sugar
1 small bay leaf
2 cups fresh cranberries
4 pounds boneless loin of venison, at room temperature
2 Tablespoons olive oil
1 teaspoon salt
1 1/4 teaspoons freshly ground pepper
3/4 teaspoon finely chopped juniper berries
2 cups dry red wine
2 cups beef stock
2 Tablespoons cold butter, cut into pieces
Fresh thyme sprigs, for garnish

In a medium nonreactive saucepan, combine the lemon, orange, ginger, sugar and bay leaf with 1 cup of cold water. Bring to a boil over high heat, stirring to dissolve the sugar. Reduce the heat to moderate and boil, uncovered, until syrupy, 10 to 15 minutes.
Stir in the cranberries, then remove from heat and cool. Transfer the mixture to a glass container, cool and refrigerate for 1 to 2 days, stirring once or twice during that time.
Preheat the oven to 200°C. Rub the venison with the olive oil, 3/4 teaspoon of the salt, 1 teaspoon of the pepper and 1/2 teaspoon of the chopped juniper berries, pressing the seasonings into the meat. Set the loin on a rack in a roasting pan and roast, basting frequently with the pan juices, until medium-rare (about 60°C on a meat thermometer), 25 to 30 minutes. Cover the venison loosely with foil and set aside for 10 to 15 minutes before carving.
Meanwhile, remove and discard the bay leaf and the lemon, orange and ginger slices from the cranberries. In a food processor or blender, puree half the cranberries and half the liquid until smooth.
In a medium nonreactive saucepan, boil the wine over high heat until reduced to 1/2 cup, about 5 minutes. Add the stock and bring to a boil. Add the cranberry puree, reduce the heat to low and simmer, uncovered, until slightly thickened, about 10 minutes. Remove from heat.
Strain the remaining whole cranberries and add them to the sauce with the remaining 1/4 teaspoon each of salt, pepper and chopped juniper berries. Swirl in the cold butter.
Slice the venison thinly (stir any juices into the sauce) and serve with the sauce, reheated if necessary.
Wassail:
(A modern take on a medieval favourite)
2 litres apple juice
2 1/4 cups Pineapple juice
2 cups Orange juice
1 cup Lemon juice
1/2 cup Sugar
1 (5cm) stick cinnamon
1 teaspoon Whole cloves

Combine all ingredients in a Dutch oven; bring to a boil. Cover, reduce heat, and simmer 20 minutes. Uncover and simmer an additional 20 minutes. Strain and discard cinnamon and cloves. Serve hot.
Yield: approx 3.5 litres

Winter moon cookies:
1 cup butter
1 1/4 cup sugar
2 tsp. grated lemon peel
1/4 tsp. salt
1 1/3 cup. flour
1 1/2 cups grated almonds (blanched)
1 tsp. vanilla

Icing:
2 cups sifted confectioner's sugar
1 tsp. vanilla
2 1/2 T. water

Cream together butter and sugar until fluffy and light. Add grated lemon peel, salt, flour, grated almonds, and 1 tsp. vanilla; mix thoroughly. Place dough in bowl. Cover and chill thoroughly. When dough is well chilled; or next day, roll out dough to 3mm thickness and cut with moon/crescent cookie cutter. Place 1cm apart on ungreased baking sheet. Bake in preheated 190°C oven for 8 to 10 minutes.
Icing:
While cookies bake, combine castor sugar, vanilla and water. Spread over tops of cookies while still warm, but not too hot as icing will melt. Thin with additional drops of water if glaze is too thick.
Allow cookies to cool. Yield: 10 dozen cookies.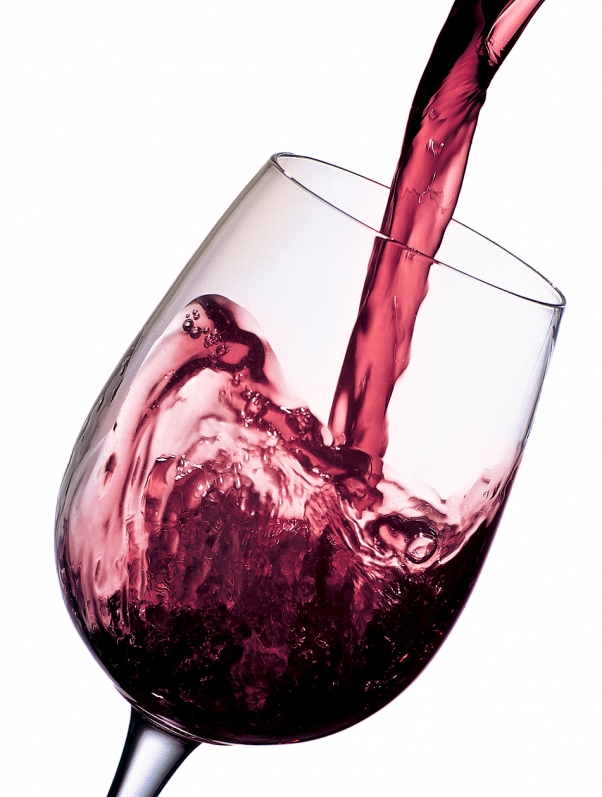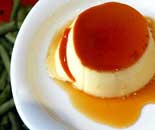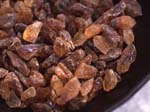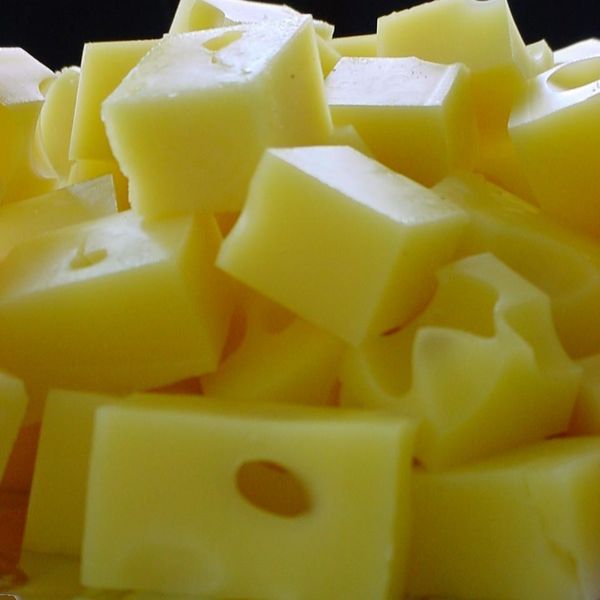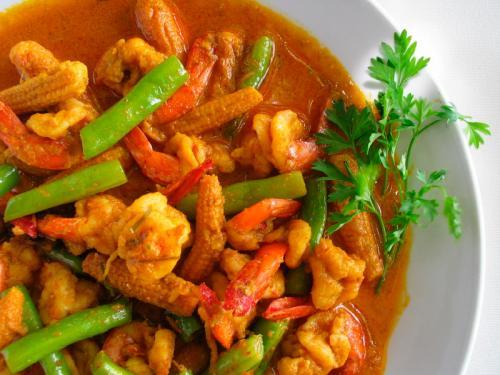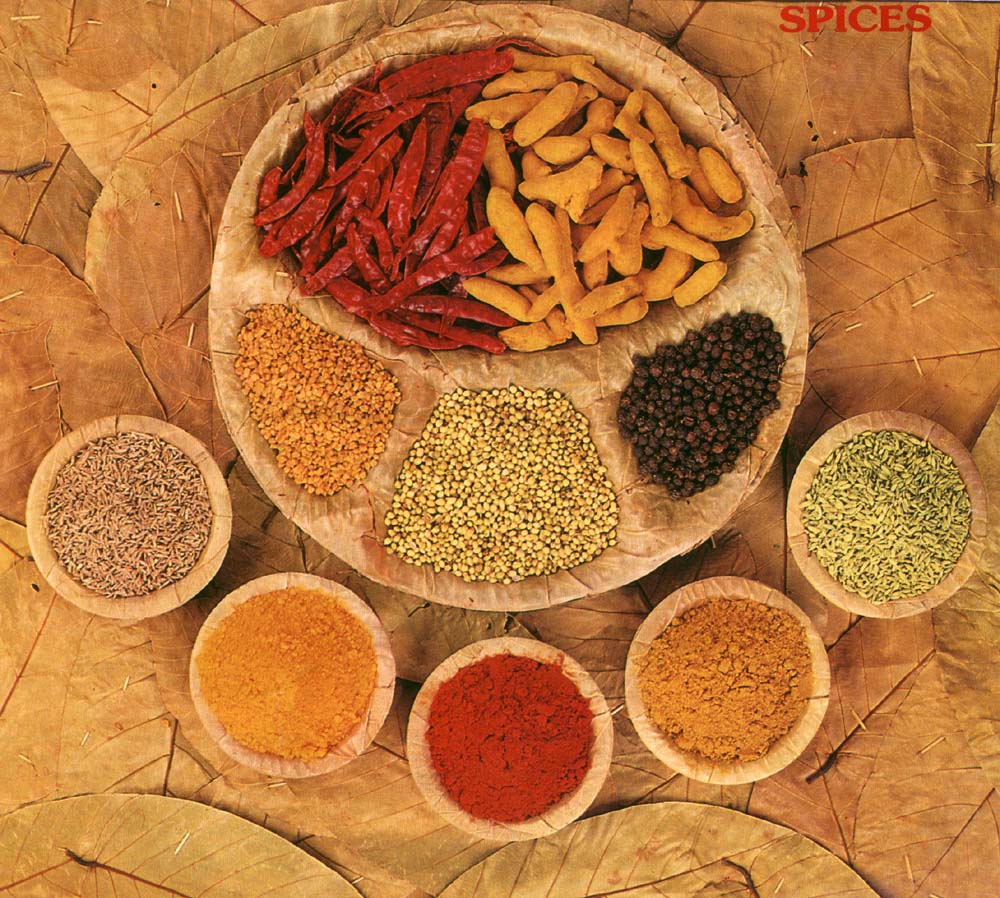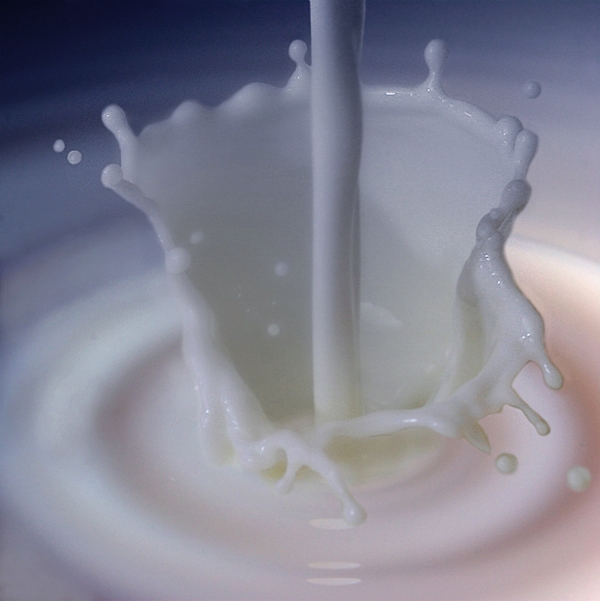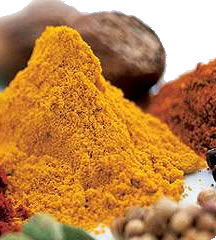 Recipes for Imbolc
Basic Custard:
1 quart milk
4 large eggs
1/4 teaspoon salt
3/4 cup sugar
1 teaspoon vanilla

Scald milk in heavy pan - do not boil. Thoroughly beat eggs, adding salt and sugar. Beat a little of the hot milk into the egg mixture, stirring constantly. Pour egg mixture into hot milk, stirring well. Slowly bring just to a boil until mixture coats a wooden spoon. Remove from heat and beat until cool. Add vanilla and chill well.

Baked custard:
3 Tablespoons Brown Sugar (blended with 3/4 teaspoon Finely Grated Fresh Ginger or liqueur of choice if desired)
3 large Eggs, lightly beaten
2 1/2 cups Milk
1/3 cup Granulated Sugar
1 teaspoon Vanilla Extract
1/4 teaspoon Cinnamon
1/4 teaspoon Salt
1/4 teaspoon Nutmeg

Divide the brown sugar evenly onto bottoms of 6 buttered individual custard cups or ramekins.
In medium mixing bowl, blend eggs with milk, sugar, vanilla and seasonings. Pour evenly into prepared custard cups. Place cups in a large pan, then fill with hot water to come halfway up sides of cups (this is known as a hot water bath).
Bake at 180°C. oven for 35 to 40 minutes, or until knife inserted near edge comes out clean. Remove cups from bain-marie. Run knife around edges to loosen. Place serving plate over top of cup and carefully invert custard onto plate. Serve warm or cover, chill and serve cold.

Candlemas Crusty Bread
1 cup flour, 1 tablespoon sugar
3/4 teaspoons baking powder
1/4 teaspoon baking soda
1/4 teaspoon salt
3 tablespoons butter in small pieces
3/4 cup uncooked oatmeal flakes.
1 egg
1/2 cup buttermilk
1.heat oven to 425 degrees.
2. grease baking sheet.
3.combine flour, sugar, baking powder, baking soda and salt in bowl and mix.
4.Add butter bits and cut in with knife until mixture is crumbly.
5.add oats and toss to combine.
6.in other bowl beat egg with buttermilk.
7.make a well in the dry ingredients.
Pour in the egg mixture and mix with a fork until crumbs hold together. Make dough into ball and transfer to floured surface. Knead 20-25 times. Add flour if sticky.
8.pat dough into 8-inch round and transfer to baking sheet.
9.score a deep cross into the bread but do not cut it through
10.bake 15-20 minutes, or until brown.
Traditional Corned Beef with Horseradish sauce:
2 1/2kg Corned beef brisket
1 large Onion stuck with 6 whole cloves
6 Carrots, peeled and sliced
8 Potatoes, peeled and cubed
1 teaspoon Dried Thyme
1 small Bunch Parsley

Horseradish Sauce:
300ml Thickened Cream
2 - 3 Tablespoons prepared horseradish
To make, Whip cream until it stand in peaks. Fold in horseradish.
Put beef in a large pot and cover with cold water. Add all other ingredients and bring to a boil with the lid off the pot. Turn to simmer and cook for 3 - 3 1/2 hours. Skim fat from top as it rises. Remove the meat and cut into pieces. Place on center of a large platter. Surround the beef with the carrots and potatoes. Serve with horseradish sauce.
Honey Cakes:
1 cup margarine
1 cup sugar
1 egg
1 cup honey
1 cup sour milk* (see below)
2 Tablespoons vinegar
6 cup flour
1 1/2 teaspoon baking soda
1/2 teaspoon salt
1 teaspoon ground ginger
1/2 teaspoon mace
1 Tablespoon ground cinnamon

Prepare sour milk and mix dry ingredients. Set both aside. Cream margarine and sugar, add egg, beat until light. Add honey, sour milk and vinegar. Mix thoroughly. Chill one hour. Roll out to 1/4" thickness. Cut into 2"x3" rectangles and place on buttered cookie sheets. Bake at 375° for 6 minutes. Frost with plain vanilla frosting.
* For sour milk, add 1 T. vinegar to 1 c. milk and let stand for 10 minutes.

German Pancakes:
2 Tablespoons butter
6 eggs
1 cup flour
1/2 teaspoons salt
2 Tablespoons sugar
1 cup milk

Preheat oven to 400 degrees. Place butter in oven pancake pan. Heat for 2 minutes or until butter melts. Spread evenly in pan. In large bowl, beat eggs slightly. Stir in flour, sugar and salt. Gradually add milk, beating until smooth. Pour into pan.

Bake at 400 degrees for 15 minutes. Reduce temperature to 325 degrees. Bake 40 - 45 minutes or until it reaches a deep golden brown. Remove from oven and immediately slide pancake onto a serving plate. Fill with fresh fruit and top with a sprinkling of icing sugar. Serves 6.
Old fashioned Irish Scones:
500g Self-Rising Flour
125g Butter
90g Sugar
Milk
2 Eggs
150g Raisins or currants
1 teaspoon Baking Powder

Mix flour and margarine together with your fingers until the mixture is fine; add sugar, raisins and baking powder. Beat eggs and add. Pour in enough milk to make mixture into a sticky dough (not too wet). Lift out onto a floured board and flatten out to 3cm in thickness and cut out scones with a biscuit cutter. Place 6 on a greased baking sheet and brush tops with a little beaten egg (this helps them to brown). Bake 15 minutes in preheated 200°C oven.
Hearty Chicken & Vegetable soup (with a kick!):
3 Tablespoons Butter
1 Tablespoon Vegetable Oil
1 large Onion, chopped
2 Stalks celery, sliced thinly
3 Carrots, diced
1 1/2 Tablespoons Curry powder
2 Tablespoons All-purpose flour
5 cups Chicken stock
2 Tablespoons Long grain white rice
2 Tomatoes; peeled & chopped
250g ounces Chicken; cooked & diced
1 small Apple; cooked, peeled, cored & diced
Salt to taste
Fresh celery leaves

Heat butter and oil in a saucepan. Add onion, celery and carrots; cook gently 5 minutes. Stir in Curry Powder and flour and cook 1 minute. Stir in stock and bring to a boil; add rice and stir well. Cover and simmer 20 minutes, stirring occasionally. Add tomatoes, chicken, apple and salt. Cover again and simmer 15 minutes. Garnish with celery leaves and carrot strip, if desired, and serve hot. (Note: to make this dish vegetarian, simply substitute the chicken stock for vegetable stock, and diced tofu for chicken).
Decedent Bailey's truffles:
1/4 cup Bailey's Irish Cream
1 Tablespoon Butter
375g chocolate pieces
2 egg yolks
1/4 cup Heavy Cream

Melt chocolate pieces, Bailey's and heavy cream together over very low heat. Whisk in yolks, one at a time, mixture will thicken. Whisk in butter. Refrigerate several hours, or overnight until firm. Make small balls with a teaspoon. Roll in powdered sugar or cocoa.

Rose-Hip Wine:
1.5kg rose hips
1.5kg sugar
3.8 litres boiling water

Wash the rose hips and cut them in half. Put them in large bowl and pour boiling water on them. Stir well with wooden spoon. Cover bowl and leave for two weeks. Strain off liquid into another bowl and add the sugar. Stir until dissolved. Cover bowl and leave for 5 days, stirring daily. Bottle, remembering to cork loosely at first, and store in a cool, dark place. Push in corks when wine has finished fermenting. It will be ready to drink in 6 months.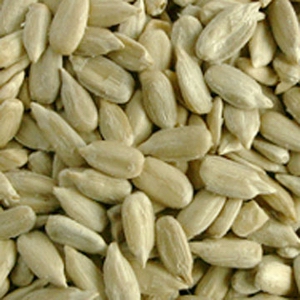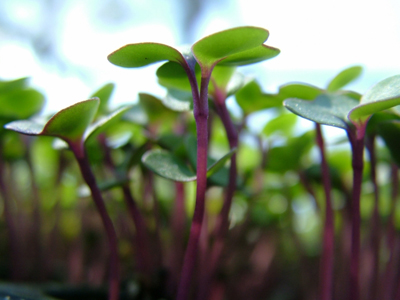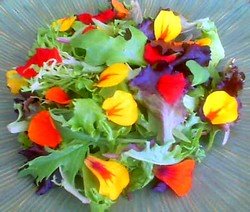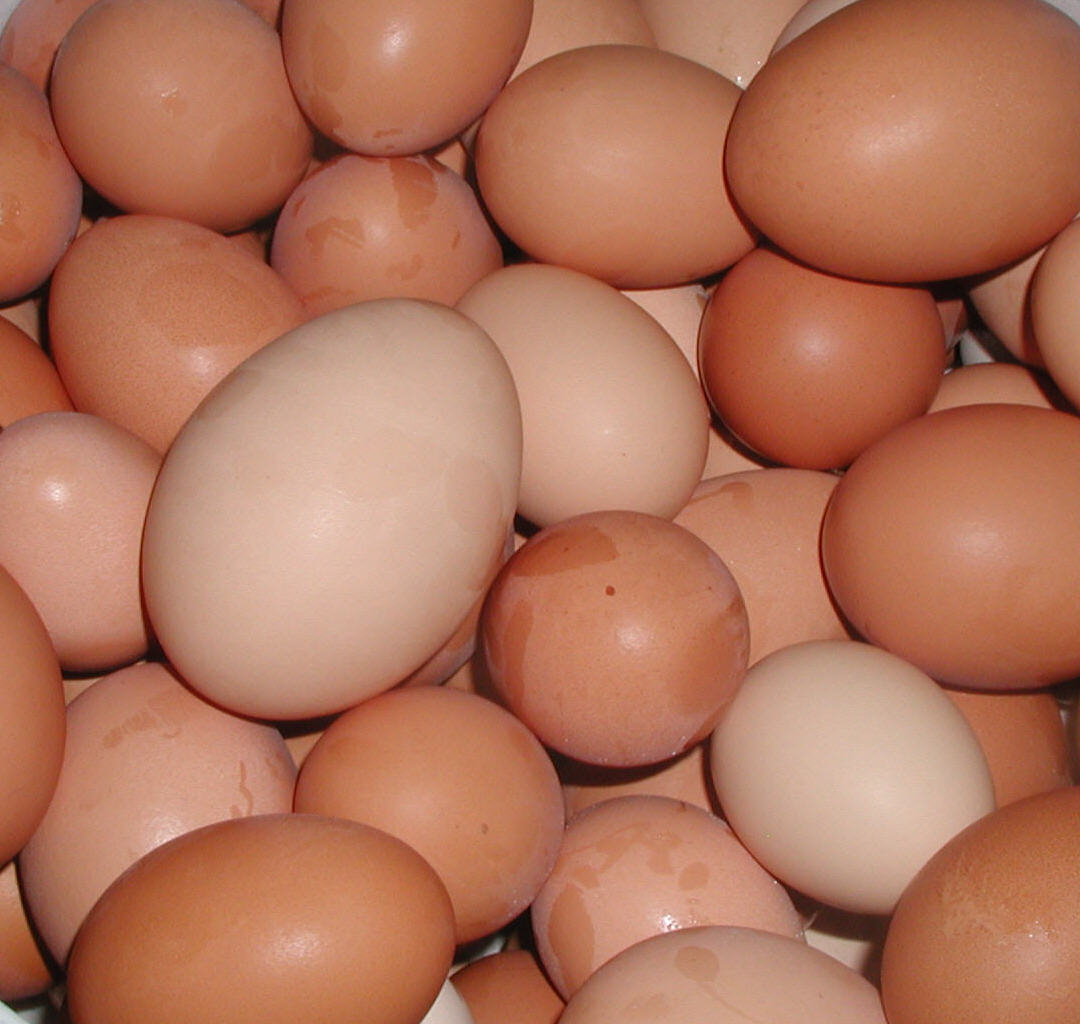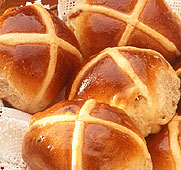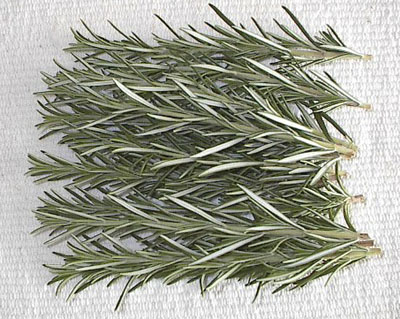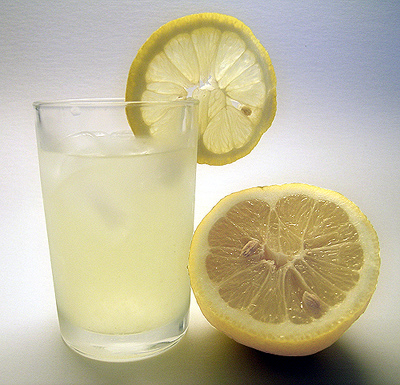 Recipes for Ostara
Egg & Lemon soup
12 cups Chicken broth
1 cup Long grain rice
Salt to taste
4 medium Eggs, at room temperature
2 Tablespoons Cold water
1 1/2 Lemons, juiced

Make your favorite chicken soup. Strain broth. Bring to boiling point, stir in rice . Cover and simmer over moderate heat until tender. Salt to taste. Cool soup slightly and blend with the sauce ingredients listed above. Separate the eggs. Beat egg whites till stiff. Blend in egg yolks which have been lightly beaten. Then add water and lemon juice, beating till thick. With ladle, add a small amount of hot broth to the egg mixture, blending quickly. Pour this into soup and stir well. Serve at once.
Ostara Buns
4 cups pastry flour
2 cups sugar
1/2 cup vegetable shortening
1 tube almond paste
1/2 teaspoon baking powder
1 teaspoon cinnamon
5 eggs, slightly beaten

Icing
1 cup confectionary sugar
1/4 teaspoon almost extract
1 tablespoon soft butter
4 teaspoons water

Preheat oven to 375*F. Combine bun ingredients in large bowl until a medium-soft dough forms. Add a little flour as needed for consistency. With your hands, shape biscuit-size balls. Slightly flatten the balls when you place them on an ungreased cookie sheet. Bake until golden brown, 15-20 minutes. Cool. Beat icing
ingredients together until smooth. Frost buns with large cross (+) with icing. Great for an Ostara breakfast.
Goddess Biscotti:
4 cups Flour, sifted
1 cup Sugar
1 Tablespoon Baking powder
1/4 teaspoon Salt
1 cup Shortening
2 Eggs, slightly beaten
1/2 cup Milk
1/4 pound Sesame seeds

Lightly grease 2 cookie sheets. Sift together in a bowl the flour, sugar, baking powder and salt. Cut in with pastry blender or two knives until pieces are size of small peas. Add shortening and stir in eggs and milk. Make a soft dough. Mix thoroughly together. Break dough into
small pieces and roll each piece between palms of hands to form rolls about 1-1/2-" in length. Flatten rolls slightly, and roll in sesame seeds. Place on cookie sheets about 3" apart. Bake at 375~ for 12-15 minutes or until cookies are lightly browned. Makes 6 dozen cookies.
Egg Nog:
1 Tablespoon Sugar
Shaved ice (1/2 glass)
1 medium Egg
Whiskey (or Rum)
1/2 cup Milk
Nutmeg

Measure one wineglass of whiskey or rum, add other ingredients (use whole milk), shake thoroughly and strain. Grate a little nutmeg on top and serve.

Lemon cross Buns:
1 package active dry yeast
1/4 cup warm water (about 110 degrees)
1 cup warm milk (about 110 degrees)
2 Tablespoon butter or margarine
1/3 cup sugar
3/4 Tablespoon each salt and ground cinnamon
1/4 Tablespoon each ground cloves and nutmeg
2 eggs
3/4 cup currants
1/4 cup finely diced candied orange peel or citron
4 1/2 cups all purpose flour, un-sifted

1 egg yolk beaten with 1 Tablespoon water

Lemon Frosting:
Combine:
1 cup sifted Powdered Sugar
2 Tablespoon fresh Lemon Juice
1 Tablespoon water

Stir together until smooth.
Preheat oven to 200°C
In a bowl, dissolve yeast in warm water. Stir in milk, butter, sugar, salt, cinnamon, cloves, and nutmeg. Beat in eggs. Add currants, orange peel, and enough of the flour (about 4 cups) to make a soft ball. Turn dough out onto floured board; knead until smooth and satiny (10-20 minutes), adding flour as needed to prevent sticking. turn dough over in a greased bowl; cover and let rise in a warm place until doubled (about 1 1/2 hours).
Punch dough down and divide into 36 equal pieced; shape each into a smooth ball. Place balls about 2 inches apart on lightly greased baking sheets. Brush each gently with egg yolk mixture. Cover lightly and let rise in a warm place until doubled in size (about 35 minutes).
Bake in a 200°C oven for about 10 minutes or until lightly browned. Cool on racks for about 5 minutes; then, with a spoon or the tip of a knife, drizzle frosting over top of each bun to make a small "X".
Makes 3 dozen.
Lemon & Honey loaf:
170g ounces Self Rising flour
3/4 cup Honey
30g softened butter
1 large Egg
1 teaspoon Baking Powder
6 Tablespoons Milk
1 large Orange, grated rind of

Preheat oven to 180°C Grease and line a 1kg. loaf tin. Cream the butter and honey together in a bowl, mixing thoroughly. Add the egg and beat vigorously. Sieve the flour, salt and baking powder and add alternately with the milk, to the creamed mixture. Sprinkle in the orange rind and mix well. Spoon the mixture into the tin. Bake for 45 minutes. Remove from the oven, glaze with honey and return to the oven for a further 10 minutes. Remove from the tin and cool on a wire rack. Serve sliced and buttered.
Hearty Irish stew:
1.8kg Middle neck of Lamb, cut into 1" cubes
1.8kg Potatoes, peeled and cubed
10 small Onions, quartered
55g Pearl Barley
4 cups veggie or lamb Stock
Salt and Pepper to taste

This is the basic recipe. You can add sliced carrots and leeks to make it go further and about 5-6 teaspoons of Worcestershire sauce (or you could add a half a pint of Guinness) to your stock. Put everything into a large kettle , bring to the boil, and then simmer for about two hours...Add more liquid if necessary. Salt and pepper to taste
NOTE: To make lamb stock, If you put in a few lamb bones and simmer these together for several hours, you'll have a rich stock, strain well before using. You'll need to start with about 2 1/2litres of liquid. For Veggie stock, use carrots, celery & onions, or any combination of veggies that don't break down readily when cooked for long periods.
Rosemary & Thyme Roast Lamb:
2.3kg leg of lamb
2 cloves garlic, sliced
1/3 cup olive oil
1 teaspoon salt, coarse or Kosher
1/2 teaspoon black pepper, freshly ground
1 teaspoon rosemary
1/2 teaspoon thyme

Trim lamb of fat. Cut slits about 1/2" deep all over lamb and insert slivers of garlic. Rub all over with olive oil. Combine salt, pepper, and herbs and rub herb mixture all over lamb. Allow to sit at room temperature 20 minutes. Preheat oven to 230°C. Roast lamb for 15 minutes, then turn oven down to 180°C. Continue to roast until desired degree of doneness is reached, about an hour for medium rare. Baste with pan juices once or twice. Remove from pan and allow to rest at room temperature for 15-20 minutes before carving.
Potatoes, carrots, and onions may be roasted in pan with lamb. Baste occasionally.
Traditional lemonade:
2 Tablespoons Fresh lemon juice
1 1/2 Tablespoons Sugar syrup*
1 cup Water

Put the lemon juice, sugar syrup and water in a glass and stir. Add ice to chill. Garnish with lemon slices.

*NOTE: To make sugar syrup, bring equal parts of sugar and water to a boil, stir until sugar dissolves, and remove from the heat. Cool before using. Store unused syrup in a covered container in the refrigerator.

Crispy roast potatoes with Rosemary:
700g Small new potatoes
2 Tablespoons Olive oil
1/2 teaspoon Salt
2 cloves garlic, minced
1 1/2 Tablespoons Fresh rosemary, chopped

Cover new potatoes with water and bring to a simmer. Cook 5 minutes. Drain and toss potatoes in pan over heat until outside of potatoes are dry. Add olive oil, salt, garlic, and fresh rosemary. Place potatoes in a pan, in one layer, and bake in a 180°C oven until crispy and browned, about 15-20 minutes. Serve with roasted and grilled meats or poultry.

Green beans with Rosemary vinaigrette:
3 Tablespoons Raspberry vinegar
1 Tablespoon Dijon mustard
1 teaspoon Garlic, minced
1/3 cup Olive oil
8 cups green beans

Combine first 3 ingredients in medium bowl. Gradually whisk in olive oil. Season to taste with salt and pepper. Place beans in large bowl. Toss with enough dressing to coat and serve.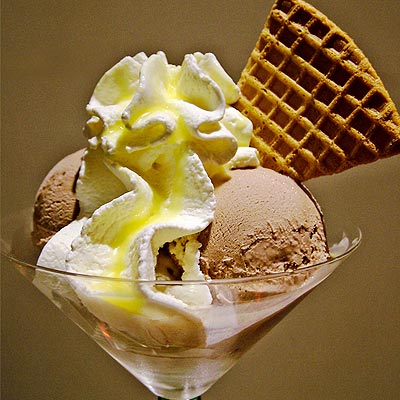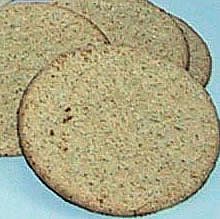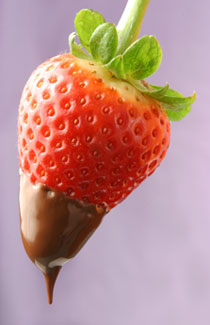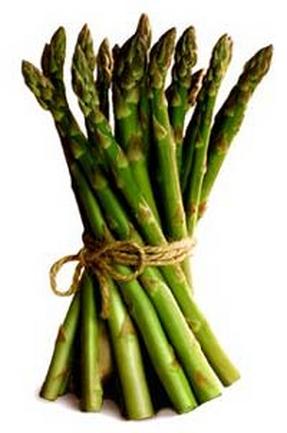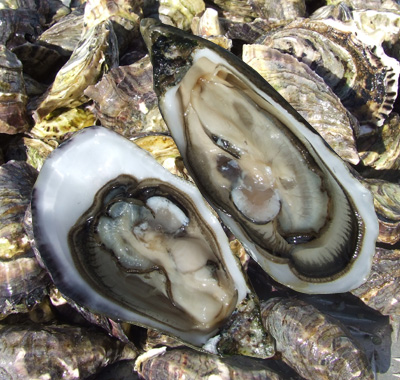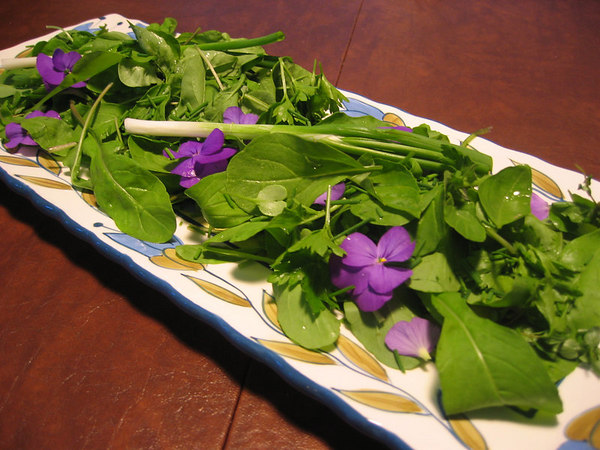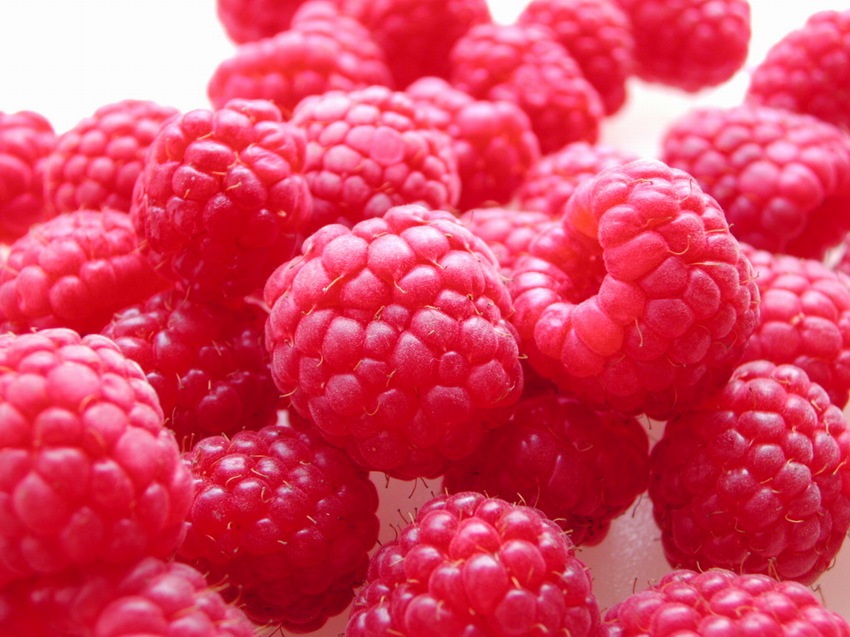 Recipes for Beltane
Fancy Asparagus & Chives:
450g Asparagus, washed
1 Tablespoon Olive oil
1 Tablespoon Sesame Seeds
2 Tablespoons Fresh Chives, snipped
15 Chive Blossoms
1/2 teaspoon Soy Sauce
Salt & Pepper to taste

Blanch the asparagus in lightly salted boiling water for about 3 minutes or until crisp-tender; do not overcook. Refresh under very cold water and drain well. Remove the chive stalks to separate the flowers. In a skillet, heat the oil over medium heat and add the sesame seed. Stir for 1 minute, add the snipped chives, and stir for 1 minute more.
Add the asparagus and soy sauce to the skillet with a few pinches of salt and generous grindings of pepper; stir well, cover, and cook for a minute or so. Remove the lid, sprinkle the chive blooms over the asparagus, and cover for 1 to 2 minutes so that the chive blooms steam briefly.
Stir lightly and taste for seasoning. Serve hot.
Comments: Bright lavender chive blossoms begin to bloom in the garden about the time the asparagus bed is at its peak. Hence, this is a natural combination and a simply tasty dish. Since chive blossoms are so strong in flavor, add them at the last minute in this recipe.


Beltaine Marigold Custard
2 cups milk
1 cup unsprayed marigold petals
1/4 tsp. salt
3 Tbsp. sugar
1 to 2 inch piece vanilla bean
3 egg yolks, slightly beaten
1/8 tsp. allspice
1/8 tsp. nutmeg
1/2 tsp. rose water
whipped cream (topping)
Using a clean mortar and pestle reserved for cooking purposes, pound marigold petals, or crush w/spoon. Mix the salt, sugar and spices together. Scald milk with the marigolds and the vanilla bean. Remove the vanilla bean and add the slightly beaten yolks and dry ingredients. Cook on low heat. When the mixture coats a spoon, add rose water and cool. Top with whipped cream, garnish with fresh marigold petals.
Source - Wicca: A Guide for the Solitary Practitioner, by Scott Cunningham
Spinach & goat cheese puffs:
1 Tablespoon Olive oil
1/2 cup Diced red onion
2 cloves Garlic, minced
2 bunches Fresh spinach, stemmed and chopped
2 ounces Soft fresh goat cheese
1/3 cup Toasted pine nuts
3 Tablespoons Grated parmesan cheese
1/2 teaspoon Minced fresh rosemary
1/2 teaspoon Grated lemon peel
4 Frozen puff pastry sheets, thawed
1/2 cup Unsalted Butter, melted

Heat oil in heavy large skillet over medium heat. Add onion and garlic and sauté 5 minutes. Increase heat to high. Add spinach and sauté until wilted, about 5 minutes. Drain spinach mixture, pressing on solids to release as much liquid as possible. Transfer to bowl and cool completely. Add goat cheese, pine nuts, parmesan, rosemary and lemon peel. Season to taste with salt and pepper. Place 1 puff sheet on work surface. Cut lengthwise into 3 strips. Brush with butter. Place 1 rounded Tablespoon filling at 1 end of dough strip. Starting at 1 corner, fold pastry over filling, forming triangle. Repeat, folding up length of pastry as for flag. Brush with butter. Repeat with remaining pastry, butter and filling. Transfer turnovers to baking sheet. Cover and chill. Preheat oven to 190°C. Bake turnover until golden, about 12 minutes. Cool slightly and serve. Makes 12

Maiwein (May Wine):
1 bottle of German White Wine (or Riesling)
1/2 cup Fresh Strawberries, sliced
10 sprigs of fresh woodruff (or 3g dried)

Pour wine into carafe or wide mouth bottle. Add strawberries and woodruff and allow to blend for at least an hour. Strain and serve well chilled. Garnish with thin orange slice. The strawberries add a wonderful flavour and the woodruff adds sweetness.
NOTE: Woodruff can be poisonous in large quantities, the amounts used here are perfectly safe.


Wild nettle soup:
340g nettle leaves and young, tender stems (use gloves to collect)
100g butter
180g (60geach) leek, onion and celery, roughly chopped
5 cups chicken stock
700g potatoes, sliced
1.5 cups cream
Salt and freshly ground black pepper

Wash the nettles. Melt 3 the butter in a heavy based pan and sweat the leek, onion, celery and the nettles for 5 to 6 minutes without browning. Add the chicken stock and bring to the boil, then add the potatoes. Cook over a low heat for about 40 to 50 minutes.
Put soup in blender and puree, then return it to the pan, and add the cream. Salt and pepper to taste, reheat gently and check the consistency. Some extra butter may be whisked in for a richer, smoother finish. Garnish each serving with a blanched nettle leaf. Serves 8
Irish oatcakes:
170g Oatmeal (preferably fine)
65g Flour
1 teaspoon Salt
300ml Warm water

Mix flour and salt together. Slowly add warm water. Roll out on a floured board to 1/4 inch thick. Cut into triangles. Cook on a pan or griddle until golden on both sides. Dry out in a cool oven (150°C degrees) until crisp. These cakes are eaten buttered, with a glass of milk, for supper, but are also terrific with wine and cheese.
Scottish Oatcakes:
1/2 cup Shortening
1 cup Oats or quick-cooking oats
1 cup All-purpose flour
1/2 teaspoon Baking soda
1/4 teaspoon Salt
2 - 3 Tablespoons Cold Water

Cut shortening into next four ingredients until mixture resembles fine crumbs. Add water, 1 Tablespoon at a time, until it forms a stiff dough. Roll until 1/8 inch thick on lightly floured surface. Cut into 2 inch rounds or squares. Place on ungreased cookie sheet and bake at 190°C until they just start to brown - 12 to 15 minutes. To griddle bake; bake on a hot griddle or frying-pan until the edges begin to curl. Turn over and cook the other side. Do not let the oatcakes brown; they should be a pale fawn colour. Put on a wire rack to cool. They are delicious served with cheese.
Pork medallions with white wine sauce:
350g Pork tenderloin, cut into 1" rounds
Flour
4 Tablespoons Unsalted butter
1 Onion, thinly sliced
3 Garlic cloves, minced
1/2 cup Dry Riesling wine
1/2 cup Raisins
3 Tablespoons Balsamic vinegar
1 Tablespoon Green peppercorns, ground
1/2 teaspoon thyme, minced
1/2 teaspoon oregano, minced
1/4 cup butter, chilled & cut into pieces
1/4 cup Pine nuts, toasted

Season pork with salt and pepper. Coat in flour; shake off excess. Melt 2 Tablespoons butter in heavy skillet over medium-high heat. Add onion and garlic and sauté until golden brown, about 5 minutes. Transfer mixture to bowl. Melt remaining 2 Tablespoons butter in same skillet over medium-high heat. Add pork and sauté about 4 minutes per side. Transfer pork to plate; tent with foil to keep warm. Add onion mixture, wine, green peppercorns and herbs to same skillet and boil until sauce thickens, about 4 minutes. Add pork to skillet and heat through. Divide pork among plates. Add 1/4 cup chilled butter to sauce in skillet and whisk just until melted. Mix in pine nuts. Spoon sauce over pork and serve.


Cheese scones:
2 cups Flour
2 teaspoons Baking powder
1/2 teaspoon Salt
1/8 teaspoon Cayenne pepper
1 1/2 cups Grated cheddar cheese
3 Tablespoons Parmesan cheese
1/3 cup Butter
1/3 cup Milk
2 Eggs

Preheat oven to 200°C. Combine all dry ingredients, stir in cheeses and toss well. Cut in butter. Combine eggs and milk, add to flour mixture and gently knead to form a stiff dough. Cut dough ball into halves and pat each half into an 8" diameter, 1/2" thick circle. Cut into wedges, place wedges on a baking sheet and bake 15 to 17 minutes, until lightly browned.
Sand tarts:
1/2 cup soft butter or margarine
1 cup plus 1 tablespoon sugar
2 eggs, separated
1 tablespoon milk
1/2 teaspoon vanilla extract
1/2 teaspoon salt
1 teaspoon baking powder
1 1/2 cups sifted all-purpose flour
15 unblanched almonds, split
1/4 teaspoon ground cinnamon
Cream butter and 1 cup sugar. Add egg yolks, milk and flavoring and beat until light. Add sifted dry ingredients and mix well. Chill dough for at least 3 hours.
On a lightly floured surface, roll dough very thin and cut with 3-inch star or other cookie cutter shape.
Put on greased cookie sheets; put a split almond on each cookie. Brush with unbeaten egg whites; sprinkle with 1 tablespoon sugar and the cinnamon.
Bake sand tarts in 190°C oven for about 8 minutes. Makes 30 sand tart cookies.
Beltane Meade:
3.8 litres Water
1.8kg Honey
6 Cloves
2 Sticks cinnamon
Juice & peel from one lemon
1 teaspoon Activated dry yeast

In a large nonreactive pot, add the next four ingredients to the gallon of water. Boil all together for 30 minutes, then strain into a crock that will hold it with a little room to spare. When cooled, add the yeast, dissolved in some of the liquid. Allow to ferment in a cool place - 12°C is ideal - until it ceases bubbling and the liquor clears, then bottle, cap tightly and store in a cool, dark cellar. It should not be used for at least a month, and longer is better. This meade, unlike many other drinks, does not improve with really long aging, so it should be consumed within a year of the time it was made.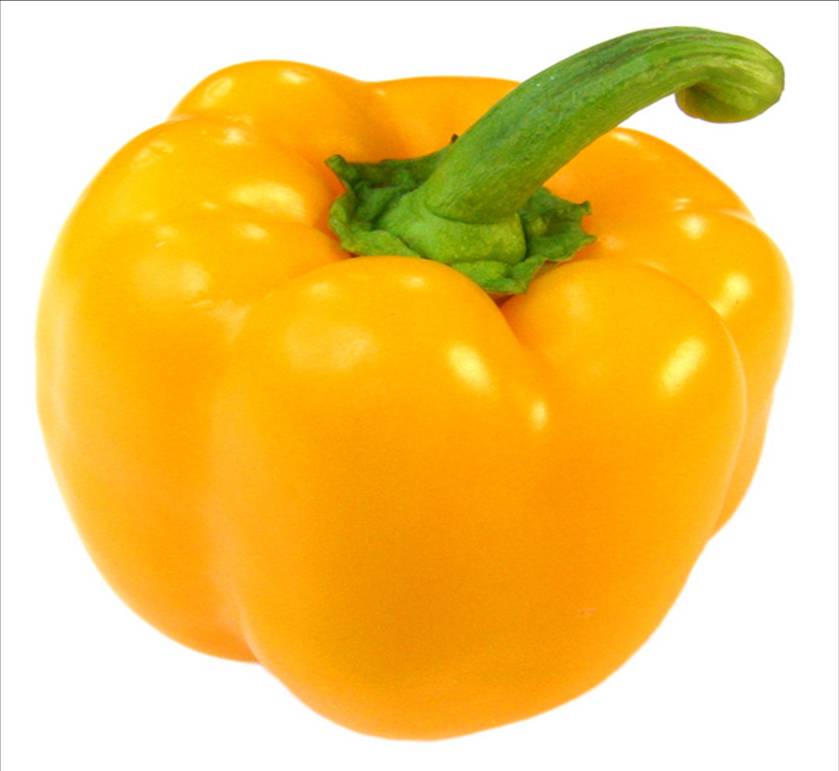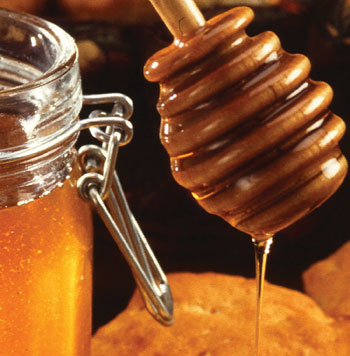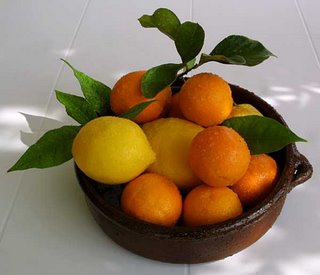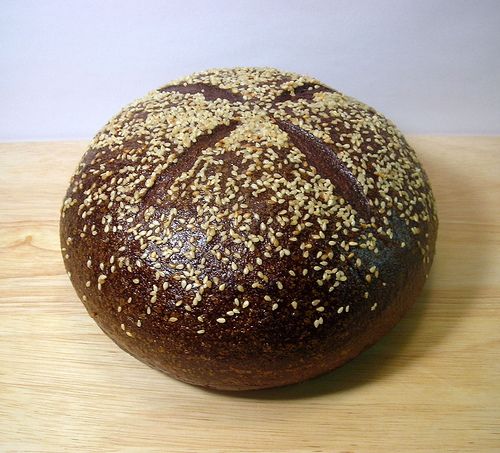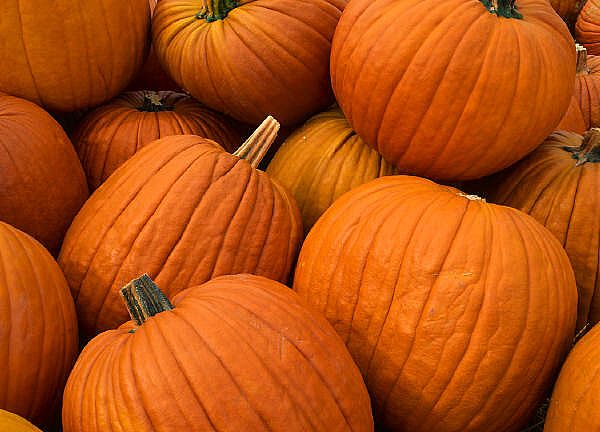 Recipes for Litha
German apple pancakes:
2 large Apples, any cooking variety
1/4 cup Butter
1 cup Flour
1 cup Milk
1 teaspoon Vanilla Extract
1/2 teaspoon Salt
1/4 teaspoon Nutmeg,
Confectioners sugar

Preheat oven to 245°C. Peel, core and very thinly slice the apples: you should have approximately 1-1/2 cups.
Melt 3 Tablespoons of the butter over medium low heat in a small fry pan, and sauté the apples until they are just tender. Keep apples warm while preparing the batter.
Place a 9 or 10 inch cast-iron skillet in the oven to heat for at least 5 minutes--the pan has to be very hot for this to work. When it is well heated, add the remaining 2 T sp. of butter to melt and put the skillet back in the oven; the butter should be very hot buy not brown when you add the apples and the batter.
Place the flour, milk, vanilla, salt and nutmeg in a blender and whirl until smooth. Remove the skillet from the oven, quickly arrange the warm apple slices over the melted butter, and pour the batter evenly over all. Bake for 15 min., reduce heat to 375 and bake 10 minutes longer. The pancake will puff and climb up the sides of the pan. Sprinkle with confectioner's sugar, then cut in wedges and serve with maple syrup.

Litha Loaf:
1 1/4 cups warm water
1 envelope yeast
2 Tbsp sugar
2 Tbsp softened oleo
1 1/2 tsp salt
1 tsp dried leaf thyme
2 3/4 cups plain flour
Sprinkle yeast over water in a large warm bowl (I still use the good old Pyrex yellow); stir till dissolved. Add oleo, sugar, salt, thyme, and half of the flour. Beat on medium mixer speed 2 minutes or 150 strokes by hand; scrape bowl often. Beat in rest of the flour with a spoon till smooth. Scrape down sides. Cover; let rise till double, about 1 hour. Beat down with 25 strokes. Turn into greased bread tin or 1 1/2-qt casserole. Bake l hr 10 min at 175°C. Brush top of hot loaf with melted oleo (I just rub a stick over it).


Broccoli soup in bread pots:
Round sour dough bread loaves, halved
1/2 pound Broccoli, fresh
1/4 cup Onion, chopped
1/4 cup Margarine
1/2 cup Flour
3 cups Water
4 teaspoons Chicken Bouillon granules
2 cups Milk
1 teaspoon Worcestershire sauce
1 cup Sharp Cheddar Cheese, shredded

Steam broccoli in small amount of salted water for 10 minutes or until crisp-tender; coarsely chop. In large saucepan, sauté onion in margarine until tender but not brown. Blend in flour. Add water, chicken bouillon, milk, and Worcestershire sauce. Cook and stir until mixture slightly thickens. Add chopped broccoli. Bring to boiling and stir in shredded cheese until melted. Serve soup in individual hollowed out bread loaf halves. Leftover soup freezes well.

Roasted chicken with mixed herbs:
1/2 cup Dry white wine
1 Lemon (juice of)
1 teaspoon garlic, minced
1/2 teaspoon Dried oregano
1.8kg Chicken, quartered
1/2 cup Olive oil
1/2 cup Tomato sauce
1 Onion, minced
1 Green pepper, minced
1/2 teaspoon Garlic powder
1/2 teaspoon Cumin

In a shallow dish combine wine, lemon juice, garlic, 1 /4 teaspoon oregano and pinch of salt. Add chicken, turning to coat well and marinate for 1 hour. Preheat oven to 180°C. In a saucepan combine remaining ingredients and 1/4 teaspoon oregano and bring to a simmer. Cook for 15 minutes. Put chicken in a baking dish and top with sauce. Bake for 1-1/2 hours, or until done.
Chilled Cucumber & lemon soup:
2 Tablespoons Unsalted Butter
2 Ribs Celery, strings removed; chopped
1 small Onion, minced
2 stalks fresh Lemongrass, tender middle chopped
2 medium Cucumbers, peeled & seeded - chopped
2 cups Chicken stock or broth
1 1/2 cups Spinach leaves
1/4 cup Fresh Cilantro leaves
3 Tablespoons Whipping cream
fresh ground Black Pepper to taste

Melt butter in a large saucepan. Add celery, onion and lemongrass. Cook gently until onion is tender, 15 minutes. Add cucumbers and stock. Heat to a boil; reduce heat, cover and simmer until cucumber is tender, 10 minutes.
Strain solids from liquid, reserving both. Puree solids with spinach and cilantro in a blender or food processor. Add reserved liquid, cream, salt and pepper; mix until smooth. Serve warm or chilled.
Makes 4 (1.5 cup servings)

Herbal soup:
1 Tablespoon Butter or margarine, unsalted
2 Tablespoons Fresh chives, minced
2 Tablespoons Fresh chervil, minced
2 Tablespoons Lemon sorrel leaves, minced
2 teaspoons Fresh tarragon, minced
1 cup Celery ribs -- finely chopped
4 cups Vegetable broth
Salt and Pepper
1 pinch Sugar
4 slices Whole wheat bread , toasted
1 dash Freshly ground nutmeg
Grated cheddar cheese

Melt the butter over medium heat in a large heavy pot. Add the herbs and celery and cook, stirring, until wilted and soft, about 3 minutes. Add the broth, salt, pepper, and sugar. Bring to a boil, reduce the heat to low, cover, and simmer for 20 minutes.
Place a slice of toast in each soup bowl and pour the soup over. Dust with nutmeg and sprinkle with grated cheese
Lemon and herb biscuits:
1 cup Butter or margarine
2 cups Sugar, divided
2 large Eggs
1 teaspoon Vanilla extract
2 1/2 cups Flour
2 teaspoons Baking powder
1/4 teaspoon Salt
1/3 cup Lemon Grass / Lemon Balm / Lemon Basil - chopped

Cream the butter and 1-3/4 cups sugar. Add the eggs and vanilla. Beat well. Combine the flour, baking powder, salt, and herbs. Add to the creamed mixture and mix. Drop dough by teaspoonfuls, 3 inches apart, on a greased cookie sheet. Flatten slightly with a fork or cup bottom. Sprinkle lightly with the remaining sugar. Bake at 175°C for 8 to 10 minutes or until barely browned. Cool slightly, then remove to a rack.

Old fashioned scones:
3 cups Flour
1/3 cup Sugar
2 1/2 teaspoons Baking Powder
1/2 teaspoon Baking Soda
3/4 teaspoon Salt
2 Tablespoons Butter
1 cup Buttermilk
3/4 cup Currants
1 teaspoon Grated Orange Rind
1 Tablespoon Heavy Cream
1/4 teaspoon Cinnamon
2 Tablespoons Sugar

Preheat oven to 220°C. Use an ungreased baking sheet. Combine the flour, sugar, baking powder, baking soda and salt in a mixing bowl. Stir well with a fork to mix and fold air into batter. Add the butter and cut into the flour mixture, using a pastry blender or two knives, or work in, using your fingertips, until the mixture looks like fresh bread crumbs. Add the buttermilk, currants and orange rind. Mix only until the dry ingredients are moistened. Gather the dough into a ball and press so it holds together. Turn the dough out onto a lightly floured surface. Knead lightly 12 times. Pat the dough into a circle 1/2-inch thick.

Glaze: In a small bowl combine the cream, cinnamon and sugar; stir to blend. Brush the dough with the glaze. Cut the dough into 18 pie-shaped pieces. Place the scones 1 inch apart on the baking sheet. Bake for about 12 minutes or until the tops are browned. Serve hot with Orange Honey Butter.
Zucchini Bread:
3 eggs
1 Tablespoon vanilla
2 cups sugar
1 cup oil
2 cups flour
2 teaspoon baking soda
1/2 teaspoon salt
1 Tablespoon cinnamon
1/4 teaspoon baking powder
2 medium, grated, unpeeled zucchini
1 cup chopped walnuts

Preheat oven to 175°C
In mixing bowl, beat eggs till frothy. Beat in sugar, oil & vanilla until thick & lemon colored. Sift in flour, cinnamon, baking soda, baking powder, & salt. Fold in zucchini & walnuts. Pour mixture in 2 greased & floured loaf pans. Bake at 350 degrees for 1 hour.

Zucchini stir-fry:
3 medium zucchini
1/2 cup walnuts, chopped
1 Tablespoon butter or margarine
4 Roma tomatoes, chopped
2 Tablespoons grated Parmesan cheese

Cut zucchini in half crosswise; cut each half into 6 spears. In large nonstick pan over medium heat, spread walnuts into single layer. Cook, stirring constantly, for about 3-4 minutes, or until nuts are fragrant and start to brown. Immediately remove from pan; set aside. In same pan over medium-high heat, melt butter. Add zucchini and cook, stirring constantly, until crisp-tender, about 4-5 minutes. Stir in tomatoes and toasted walnuts; cook just until heated through. Top with parmesan cheese.

Herbal Meade (Metheglin):
2.3kg of honey
3.8 litres of water
1 lemon
1 sprig of rosemary
1 sprig of balm
20g of yeast

Simmer the herbs and thinly sliced lemon rind for twenty minutes in the gallon of water. Strain the liquid and pour onto the honey, stirring well. When lukewarm, add the juice of the lemon and the yeast. Cover and leave for twenty-four hours, then stir and leave in a warm place until fermentation ceases. Strain the meade into bottles and keep them in a cool, dark place for one year.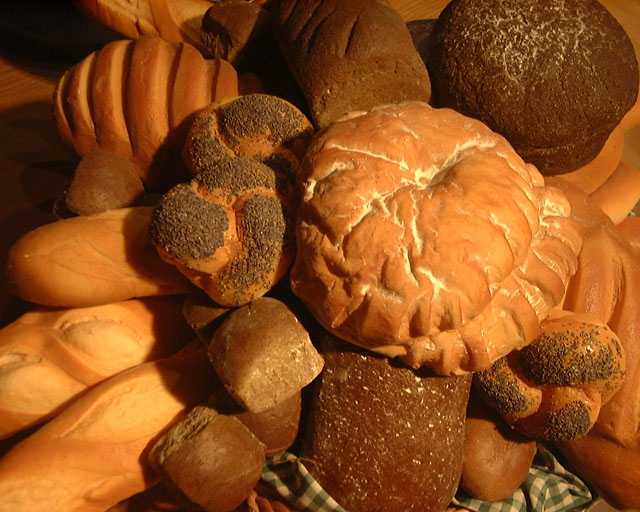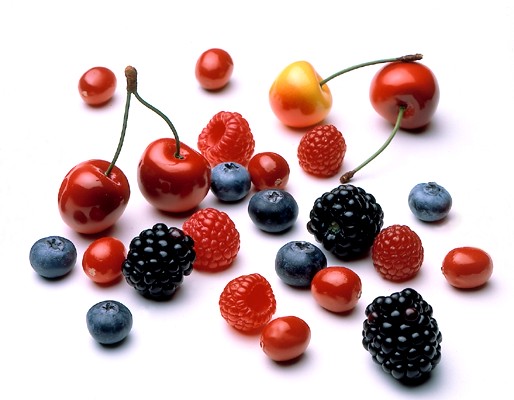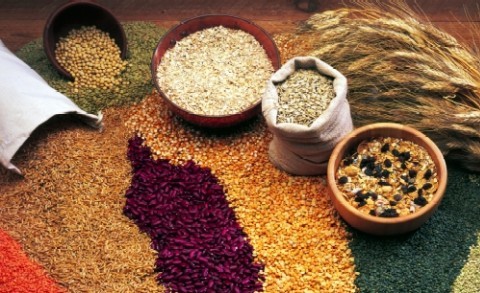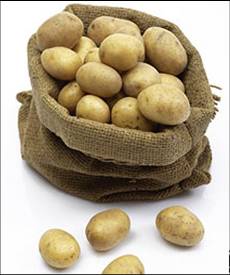 Recipes for Lammas
Lammas Loaf 1:
1 cup flour
1/2 cup cornmeal
1/4 cup sugar
3/4 teaspoon salt
2 teaspoons baking powder
2 slightly beaten eggs
1 cup milk
1/4 cup shortening

Preheat oven to 220C. Sift flour, cornmeal, sugar, salt and baking powder in large bowl. Blend in eggs, milk, and shortening. Beat the combined mixture as you chant:
The Earth Mother grants us the grain,
The Horned God goes to dark domain.
By giving life into Her grain,
The God dies, then is born again.
Pour mixture into greased corn cob molds for cornbread sticks, or into greased or lined cupcake pan. Mixture can also be baked in a square pan, then sliced when cooled. Bake 20-35 minutes until top no longer indents when touched.
Lammas Loaf 2:
4 cups All purpose/bread flour
3 teaspoons Baking powder
1 teaspoon Salt to taste
3/4 teaspoon Baking soda
1 cup Raisins
2 Eggs
1 1/2 cups Buttermilk

Stir flour, baking powder, salt, baking soda and raisins together. Separately, fork-blend eggs and buttermilk, then add to dry ingredients. Stir until sticky batter is formed. Scrape batter onto well floured surface and knead lightly. Shape batter into ball, then place in round non-stick casserole that has been sprayed with cooking spray. Mark a cross in the center, using a sharp knife. Bake uncovered in preheated 350 degree oven for about 1 1/4 hours.

Wait 10-15 minutes before attempting to remove bread from casserole, then cool on wire rack. If desired, cut loaf into quarters and then slice thinly.
Blackberry pie:
4 cups fresh Blackberries
3/4 cups Sugar
3 Tablespoons Flour
1 1/2 cups Water
1 Tablespoons fresh Lemon Juice

2 Tablespoons melted Butter

Pastry:
1 3/4 cups All-purpose Flour
2 Tablespoons Sugar
2 teaspoons Baking Powder
1 teaspoon Salt
1/4 cup Shortening
6 Tablespoons Heavy Whipping cream
6 Tablespoons Buttermilk

Preheat oven to 350 degrees
Place fresh berries in a lightly greased 2-quart baking dish. Combine sugar and flour; add water and lemon juice, mixing well. Pour this mixture over berries; bake at 350 degrees for 15 minutes while preparing the pastry. Increase oven temperature to 425 degrees

Pastry: Combine flour, sugar, baking powder, and salt. Cut in shortening until mixture resembles coarse crumbs; stir in whipping cream and buttermilk. Knead dough 4 or 5 times; roll to about 1/4" thickness on a lightly floured surface. Cut dough to fit baking dish. Place the pastry over hot berries; then brush with melted butter. Cut a few vents in the top of pastry with knife. Bake at 425 degrees for 20 to 30 minutes, or until pastry is golden brown. Serve cobbler warm with vanilla ice cream Servings: 8



Corn Pudding:
2 cups young, fresh corn
3 eggs
1/2 cup sugar
1 cup milk
1/2 stick butter, melted
1 teaspoon salt

Melt butter into 12 X 12 glass baking dish. Beat eggs and other ingredients. Mix thoroughly and pour into dish. Preheat oven to 250 degrees. Bake for 1 hour, or until firm. A small pan of water in the bottom of the oven prevent drying. Serves 4 - 6


Garlic & Rosemary Quail:
3 Quails, halved
3/4 cup Olive oil
4 Garlic cloves, crushed
3 Tablespoons Dry sherry
1 Tablespoon Fine chopped fresh rosemary
juice of 1 lemon
Salt to taste
Freshly ground black pepper to taste

Split each bird in half. Set aside.
Using a very large bowl mix the remaining ingredients together. Marinate the bird halves in this mixture for 1 hour, turning often. Broil in oven 7 or 8 minutes on a side, or on a charcoal barbecue. I prefer the charcoal, but be sure the coals are not too hot. Cook to your liking.
Potato & Leek Soup:
2 Tablespoons Butter Or Margarine
1/2 cup Chopped Onion
1 1/2 cups whole leeks, chopped (whites only)
1 teaspoon Minced Garlic
1 quart Chicken Broth
2 1/2 cups Peeled And Cubed Baking Potatoes
2 small Sprigs Thyme
1 1/2 cups Milk
3/4 teaspoon Tabasco Pepper Sauce
Salt To Taste
Fresh Ground Black Pepper
Chopped Fresh Parsley

In a medium saucepan, melt the butter and sauté the onion and leeks, covered, for about 10 minutes, or until tender. Uncover and cook until the leeks are very soft, about 5 minutes, adding the garlic for the last minute. Add the broth, potatoes and thyme; simmer for 15 minutes, or until the potatoes are tender. Add the milk and Tabasco sauce; simmer for 5 minutes longer. Remove from heat and discard the thyme. In a food processor or blender, puree the soup until very smooth. Add salt and pepper to taste. Serve hot or cold, garnished with parsley.

Brown Rice with Pine nuts:
1 1/2 cups Long-Grain Brown Rice
3 cups Water
1 medium Onion, chopped
2 Tablespoons Vegetable Oil
1 Tablespoon Ground Cumin
Black Pepper, to taste
1 Tablespoon Fresh Parsley, minced
1/4 cup Pine Nuts

Soak brown rice in water at least 2 hours, or overnight. Heat oil in a heavy skillet with tight-fitting lid. Add chopped onion and sauté until golden brown and limp. Add rice and soaking water along with cumin and pepper. Bring to a boil, reduce heat, and cover. Cook at a simmer for about 20 minutes. Rice should be tender and water should be absorbed. When rice is done, add chopped parsley and pine nuts.


Scottish Shortbread:
3/4 cup butter, softened
1/4 cup granulated sugar
2 cups white flour
1/2 teaspoon salt

Mix butter and sugar until well blended. Work in the flour and salt. If the dough is too dry, add 1 to 2 Tablespoons (30 ml). more butter. Roll 1/2 inch thick on a slightly floured board. Cut into rectangles approx. 3/4 inch by 2 inch. Prick each rectangle twice with the tines of a fork. Bake at 350 degrees for 18-20 minutes. Makes 30 cookies.

Lammas Stew:
1 1/2 pounds Mutton, cut into pieces
Parsley sprigs
6 Carrots, sliced
2 pounds Potatoes
Salt and pepper
1 pound Onions

Place meat and vegetables in saucepan and cover with cold water. Add salt and pepper as required and flavor with a few parsley sprigs and add carrot slices. Slowly bring to a boil and skim off the top. Simmer over a very low heat for approximately 2 hours or until the meat is tender. Note: You can probably substitute lamb for the mutton and not need to cook as long.
Apricot Wine:
1 pound Dried Apricots
4 quarts Warm Water
6 1/2 cups Sugar
2 1/4 cups Brown Sugar
1 1/2 cups Raisins
1 Tablespoon Ginger, minced
2 each Lemons, thinly sliced
2 each Oranges, thinly sliced
1/2 cup Yeast

Wash the apricots in several batches of water and then dry them and cut in halves. Place in a large crock and pour on the warm water, reserving 1/2 cup of it in which to dissolve the yeast cake. Stir in the sugars, fruit, raisins and ginger. Then add the dissolved yeast and mix well. Cover with top of the crock and let stand for thirty days, stirring the mixture every other day. After thirty days strain the mixture and bottle.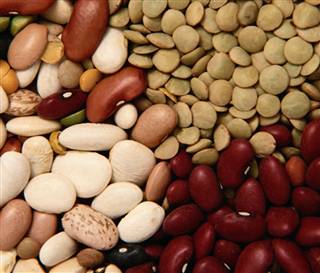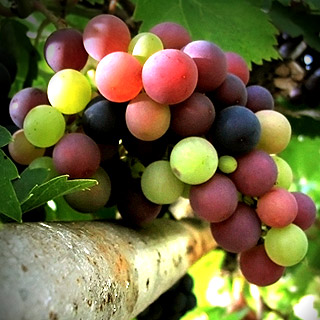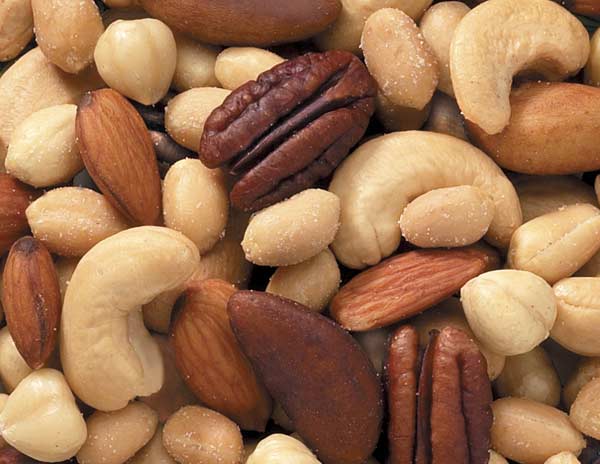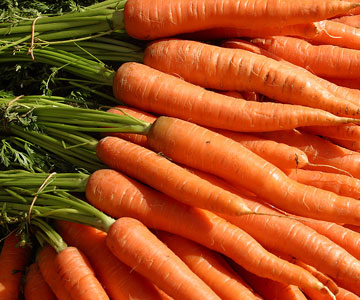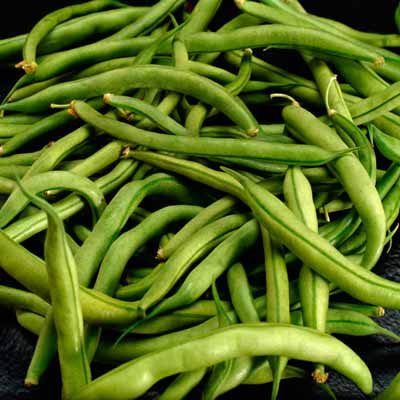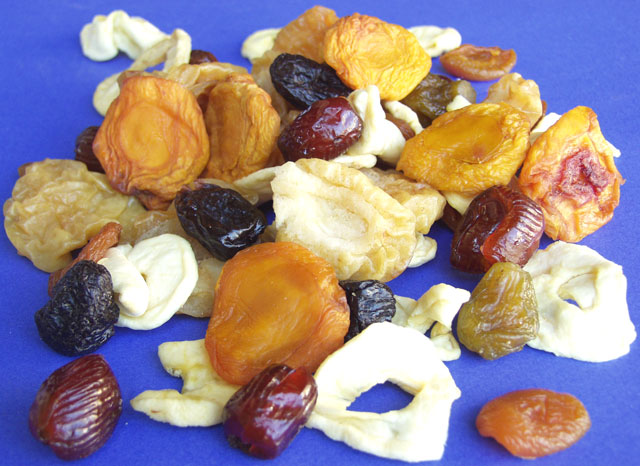 Recipes for Maybon
Apple Butter:
4 quarts Apple
2 quarts Water
1 1/2 quarts Cider
1 1/2 pounds Sugar
1 teaspoon Cinnamon
1 teaspoon Allspice
1 teaspoon Cloves

Wash and slice the apples into small bits. Cover with the water and boil until soft. Press through a sieve to remove skins and seeds. Bring cider to a boil and then add apple pulp and sugar and cook until it thickens, constantly stirring to prevent scorching. Add spices and cook until it is thick enough for spreading. Pour into sterilized jars and seal.
Beef & Veggie soup:
3 pounds Soup Meat
2 Tablespoons Fat
2 quarts Water
1 1/2 Tablespoons Salt
1/4 Tablespoon Pepper
2 Tablespoons Minced Parsley
1/2 cup Barley
1 cup Carrots, cubed
1/4 cup Onion, chopped
1/2 cup Celery, chopped
2 cups Canned Tomatoes, drained
1 cup Peas

Brown meat with bones in hot fat. Place meat, soup bone, water, seasonings and parsley in a soup kettle. Cover tightly and simmer 1 hour. Add barley and simmer another hour. Cool and skim off excess fat. Remove soup bone. Add carrots, onion, celery and tomatoes. Simmer 45 minutes. Add fresh peas and continue cooking 15 minutes. If leftover soup becomes to thick, dilute with beef broth. Can be doubled or tripled and freezes well.
Chicken & Leek soup:
3 1/2 pounds Frying Chicken, cut into 8 pieces
1 pound Beef Shanks, cut into 1" pieces
6 cups Chicken broth
3 slices Thick cut Bacon
1 Tablespoon Dried leaf Thyme
1 Bay leaf
3/4 cup Pearl Barley
1 1/2 cups Chopped Leek, white only
Salt and Pepper to taste
2 Tablespoons Chopped parsley

Put the chicken, beef, stock, bacon, thyme, and bay leaf in a large, heavy pot and bring to a boil. Reduce the heat and simmer, covered, for 30 minutes. Meanwhile boil barley in 1 1/2 cups water for 10 minutes. Drain and set aside. Remove chicken for pot. When cool enough to handle, debone and set aside. Add leeks and barley to the pot, and simmer 15 minutes. Remove beef shanks and debone. Chop meat coarsely, and return to the pot, along with the chicken. Simmer covered, for 5 minutes more. Season with salt and pepper to taste and garnish with parsley.
Garlic Roast Potatoes:
2 pounds Red-Skinned Potatoes, sliced
6 large Cloves Garlic, sliced lengthwise
1/3 cup Extra-Virgin Olive Oil
3 Tablespoons Wine Vinegar
Salt
Pepper
4 cups Watercress Sprigs, rinsed
2 Tablespoons Chives, chopped

Mix potatoes, garlic and oil in a 10 x 15" rimmed pan. Bake at 450 degrees until well browned, about 1 1/4 hours. Turn vegetables with a wide spatula every 10-15 minutes. Pour vinegar into pan, scraping with spatula to release browned bits and to mix with potatoes. Add salt and pepper to taste. Pour potatoes into a wide, shallow bowl. Chop half the watercress and mix with potatoes. Tuck remaining watercress around potatoes and sprinkle with chives.

Roast Beef:
1 Fillet of beef (5-6 lb) trimmed
5 Garlic cloves, slivered
1 teaspoon Salt
1 teaspoon Freshly ground pepper
Tabasco sauce
1 cup Soy sauce
1/2 cup Olive oil
1 cup Port wine
2 teaspoons Thyme
1 bunch Watercress

To prepare the fillet, make slits in it and put slivers of garlic in the slits. Rub well with salt, pepper and Tabasco. Combine the soy sauce, olive oil, port and herbs and place the fillet in this marinade in a baking dish for at least 1/2 hour unrefrigerated, or an hour or more in the refrigerator. Turn several times while it is marinating. Preheat oven to 425 degrees F.
Place the fillet on a rack in a roasting pan. Roast for 30-35 minutes, basting occasionally with the marinade. A meat thermometer should register 120~ for very rare, 125~ for rare, 130~ for medium-rare. After it is removed from the oven, the internal temperature will rise as much as another 10~. Allow the fillet to rest, covered with foil, up to 30 minutes. If it needs to sit longer, you might try a catering trick: Wrap the fillet, just out of the oven, in plastic wrap.
Unwrap just before slicing. Cut into slices and place on a warm platter; garnish with sprigs of watercress.
Herbed scones:
1/2 pound Mealy potatoes
4 Tablespoons Flour
1/4 teaspoon Salt
4 Tablespoons Oil
2 Tablespoons Chopped parsley
1/2 teaspoon Dried dill
1/4 teaspoon Savory
1/4 teaspoon Marjoram
1/4 teaspoon Powdered sage
Oil for frying

Boil or bake the potatoes, then mash. Mix the flour, salt, oil & herbs with the potatoes. On a floured board, roll this dough to a thickness of about 1/4 inch. Cut into triangles 3 or 4 inches wide.
Fry in very hot oil on both sides until light golden.
Honey Bread:
9 cups whole-wheat flour
4 teaspoons salt
2 pkg. active dry yeast
1 1/2 cups milk
1 1/2 cups water
6 tablespoons butter
1/2 cup honey

Sift together 3 cups flour, salt, and yeast. Combine milk, water, butter, and honey in a saucepan and heat over low heat until liquids are warm (butter need not melt completely). Gradually add to dry ingredients and beat 2 minutes. Add remaining flour a cup full at a time until a soft dough forms. Turn out onto lightly floured surface and allow to rest 10 minutes. Knead until smooth and elastic, about 10 minutes. Place in large greased bowl and turn to grease all sides of dough. Cover and allow to rise in a warm place until doubled in bulk, about one hour.
Punch dough down and turn out onto lightly floured surface. Divide dough in half and shape each half into a loaf. Place into greased loaf pans. Cover and let rise in warm place until double in bulk, about one hour. Bake at 375 degrees for 35-40 minutes. Remove from pans and cool on racks.
Merry Mabon Custard
1/2 a cup of cream-heat with milk
4 cups of milk-heated to a boiling point
3 egg yolks beaten
Two thirds a cup of sugar
2 teaspoons of cornstarch
13 blackberries or a small handful of blueberries
12 strawberries-sliced into sections of 4
11 raspberries
10 apples, diced
1/2 teaspoon of Nutmeg
1/4 teaspoon of cinnamon
This is best made in a small saucepan. Stir the egg yolks and the sugar in the hot milk, cream, and cornstarch. To start with, the mixture should not be boiling, just simmering. Once having added the yolks and sugar, increase heat, and stir mixture until comes back to a boil. Add vanilla, nutmeg, and cinnamon. Take off heat. Continue stirring for about a minute then, still stirring (Do not stop stirring), add the berries and/or fruit. Let the custard sit for a bit. Best eaten while warm.
Pecan Pie:
1-1/4 Cups Pecan Pieces
2 Eggs, Slightly Beaten
1 Cup Light golden Syrup
1/4 Cup Sugar
2 Tablespoons Flour
1/4 Teaspoon Salt
1 Teaspoon Vanilla.

Preheat oven to 375 degrees

Spread pecans in an unbaked 9-inch pie shell. Mix remaining ingredients together and pour over pecans. Bake slowly at 375 degrees until done, approximately 1 hour. Hint: Cover the edges of the pie crust with foil about halfway through baking to prevent crust from getting too brown before the pie is done.
Blackberry Wine:
3 pounds of blackberries
3 pounds of sugar
1 gallon of boiling water

Wash berries, put in large bowl and pour over them the boiling water. Stir well, then cover the bowl and leave for ten days. Strain liquid through muslin, add the three pounds of sugar and stir well. Cover the bowl and leave for three days, but stir daily. Put into bottles and cork, loosely at first. The wine will be ready to drink in six months.

Dandelion Wine:
2 quarts dandelion flowers
3 pounds sugar
1 ounce yeast
1 lemon
1 orange
1 gallon boiling water

Pick the dandelions on a sunny day. Pick just the heads until you have two quart jugs full. Wash flowers and put into a large bowl. Slice orange, lemon thinly and add to the flowerheads. Pour boiling water on top of them, stir well. Cover bowl, leave for ten days, no more. Strain liquid into another bowl, stir in the 3 pounds sugar. Spread the yeast on a piece of toast, and float on top. Cover the bowl and leave for another 3 days. Remove the toast, strain again, and bottle. Cork loosely at first. The wine will be ready to drink in 3 months.
Ginger Beer:
For The Starter:
1/2 Ounce Yeast
2 Teaspoons Sugar

To Feed The "Plant":
7 Teaspoons Ground Ginger
7 Teaspoons Sugar

To Flavour:
1 1/2 Pounds Sugar
Juice Of 2 Lemons

Mix starter ingredients with 3/4 pint of warm water in a glass jar. Stir, cover and leave in a warm place for 24 hours. This is your starter "plant". Feed the "plant" with 1 teaspoon each of ground ginger and sugar each day. After 7 days strain through a fine sieve. Dissolve the sugar in 2 pints of water. Add the lemon juice and the liquid from the "plant". Dilute with 5 pints of water, mix well and store in corked bottles for at least 7 days.
Use strong bottles as pressure may build up which will cause thin bottles to explode. For the same reason use corked bottles rather than those with a more secure closure that will not 'give' under pressure.
The amount of sugar in the final stage can be varied according to taste.