Note that the 900mm measurement above is from the pivot point of the mount to the top of my invisible ED80 guidescope.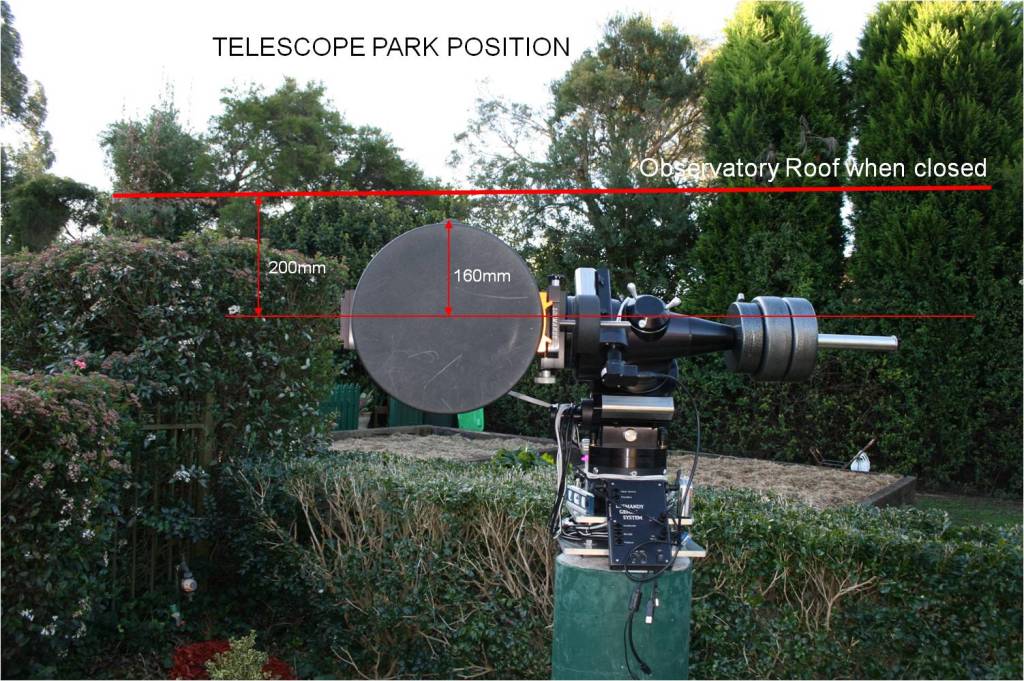 Losmandy MAL
The measurements shown in the above image are for my observing site (latitude 33deg, 37min S).
There would obviously be some marginal difference for other latitudes.